Apex Legends
Apex Legends: Escape Season 11 Weapon Changes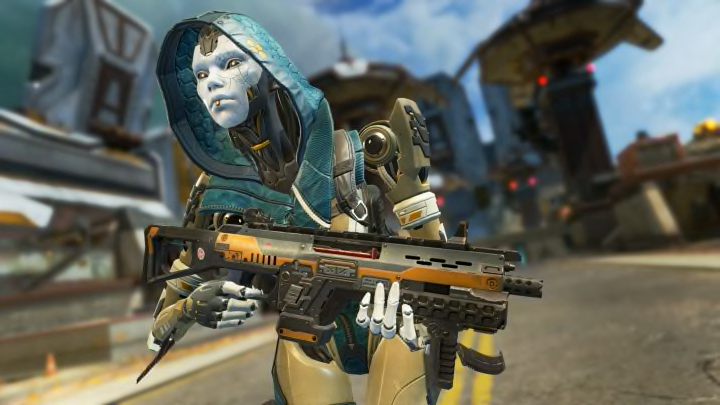 Image provided by Respawn Entertainment. /
The eleventh season for Apex Legends is almost here, and several adjustments have been made in preparation for the launch! Here are the weapons that have been adjusted in the most recent patch.

With every season of Apex Legends comes a lot of new content, as well as balancing on existing content. Mechanics such as Legends, spawn rates, and weapon balancing are always at the forefront of every patch. This update, in particular, sees numerous changes to some fan-favorite weapons, so what got buffed and what got nerfed?

Apex Legends: Escape Season 11 Weapon Changes
In this update, five weapons have received changes. Here are the weapons and what has changed about them:
EVA-8:

Fire rate reduced from 2.1 to 2.0
Peacekeeper:

Slightly increased pellet size
Choke up time reduced from 1.5s to 1.25s
Choked up shots remain tight for slightly longer when exiting ADS
Longbow:

Damage reduced from 60 to 55
L-STAR:

Reduced barrel effectiveness at all rarity tiers
Significantly reduced projectile collision size
Damage reduced from 18 to 17
G7 Scout:

Damage increased from 34 to 36
Double Tap added to Supply Drop G7 Scout
A majority of the listed weapons have been slightly weakened, with the L-STAR receiving the heaviest nerfs. As a weapon that absolutely dominated the meta, Respawn decided that it was time to kick this weapon down a notch. Hopefully, with these adjustments, Season 11 could be an enjoyable experience for all players.
Apex Legends: Escape is scheduled to begin on Nov. 2, and the patch notes can be found on the official Apex Legends blog.