Apex Legends
Apex Legends Fan Recreates Smart-Optic in Real Life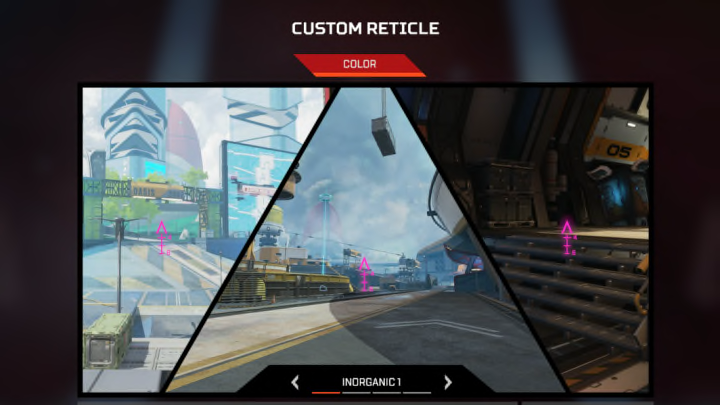 Photo by Respawn Entertainment
An Apex Legends fan brought the game to life by recreating an Apex Legends-style smart optic.
Reddit user u/lemlurker posted on Reddit on Dec. 25 a preview of his creative invention of an Apex Legends-style smart optic for his airsoft gun.
The HUD-light, smart optic Apex Legends fans are familiar with show battery status, compass and ammo counting.
u/lemlurker's creation features the same, showing battery status of the optic, a small compass icon, coordinates, ammo tracker and is adjustable in brightness. The user has also created an optic inspired by Titanfall
Currently, the user is selling these custom optics for airsoft weapons through his discord. "Been working on the project on and off for about 3 years, I can make a singular optic in about 3-5 days if I have all the parts" he states.
The user also stated that he does not share project files or how the optic is made, and only sells the final product inspired by Apex Legends
Optics can be customized to for fans in-game. Recently in the game, Apex Legends players can change their reticle by adjusting size, color, and shape. This feature released on Dec. 7 in the Raiders update.