Apex Legends
Apex Legends Golden Week Sale: All Legendary Skins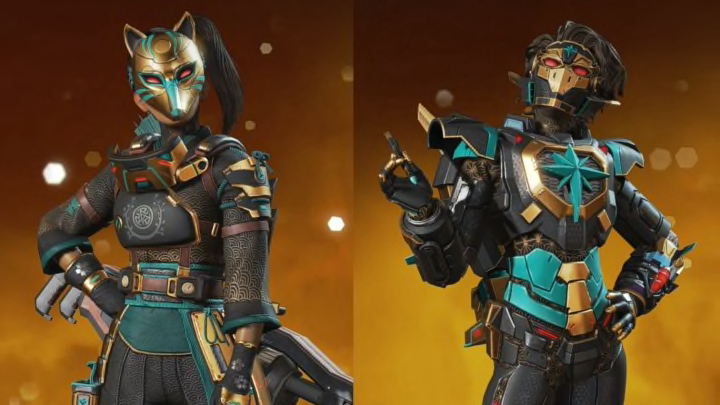 Rampart Sly Fox and Horizon Rising Storm. / Image courtesy of Respawn Entertainment
Apex fans looking to grab some Legendary skins will want to keep an eye on the Golden Week sale.
As of yesterday, Respawn's Golden Week sale for Apex Legends has gone live. Players are able to pick up a number of Legendary skins for some of their favorite Legends, including Wraith, Horizon and Rampart.
The sale, which kicked off at 1 p.m. ET on April 26, brings in some classic and brand new cosmetics for a variety of Legends.
Below, we've detailed all of the available skins.
All Legendary Skins in Apex Legends Golden Week Sale
The following skins have been made available as part of the Golden Week sale in Apex Legends:
Omatsuri Fury - Valkyrie
Bestfriend - Pathfinder
Flux Capacity - Horizon
Rising Storm - Horizon
Tiger Blood - Caustic
Sly Fox - Rampart
Demon Within - Wraith
The Apex Legends Golden Week sale will run until May 3, so fans looking to get their hands on these classic and brand new skins should act fast.
In other news, Respawn has confirmed that the newest Legend to join the roster is Newcastle after revealing a brand new trailer for Season 13: Saviors.