Apex Legends
Apex Legends Habitat Arenas Map: What We Know So Far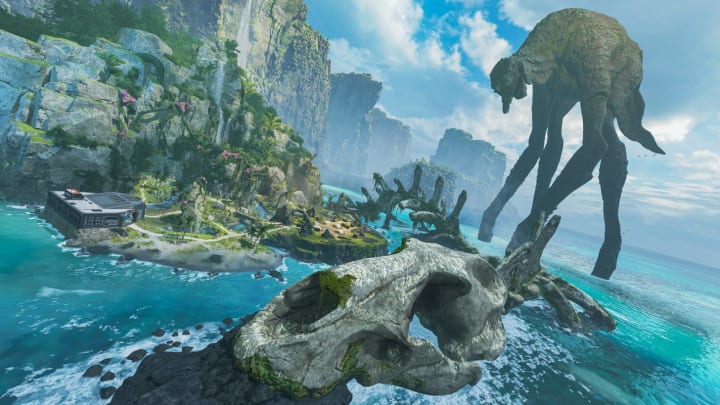 Photo by Respawn Entertainment
A new arenas map has arrived in Apex Legends - Habitat 4. Here's what we know so far.
The Habitat Arenas map is being released alongside the Dark Depths event with different challenges and prizes each week. The Dark Depths event also follows with exclusive skins for Legends.
Habitat Arenas Map: What We Know So Far
According to the official Apex Legends website, "Habitat 4 was inspired by Leviathans and how it would feel to fight in their breeding grounds. It represents our vision of an arena established in a natural environment, while holding true to the tentpoles of arena design."
Habitat 4 features a large waterfall, two points of interests (POI). On the island, the Cave and the Nest reside on two opposite sides of the map. Giant eggs were previously leaked by dataminers and are giant Leviathan eggs that can provide good cover against enemies in the Nest.
The Cave is located on the opposite side of the map from the Nest and is an enclosed space that primarily focuses on mid-range and close combat. The Cave also has a waterslide to quickly escape and head toward the Nest.
The Habitat 4 island also has a rocky landscape of both high and low grounds, making the map versatile and flexible for different players.
In addition, Respawn explains that Habitat 4 and Storm Point are islands that are part of the New Antillia archipelago. Habitat 4 is the smallest island in the archipelago. This means that there's still much more to explore in New Antillia and raises questions on maps and locations in the future for Apex Legends.