Apex Legends Halloween Weapon Skins Appear to Leak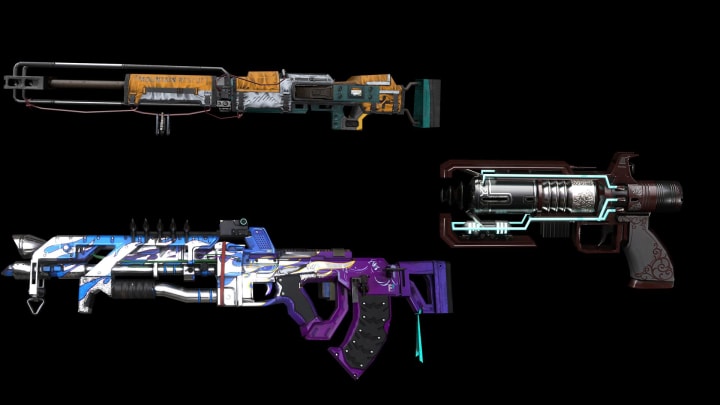 Apex Legends Halloween weapon skins appear to have leaked /
Apex Legends Halloween weapon skins appear to have made their way online as a result of data mining.
The images, discovered by data miner That1MiningGuy, show 18 total Apex Legends weapon skins, each with a different, Halloween-inspired design.
The skins include one each for the M600 Spitfire, R-301 Carbine, Hemlok Burst AR, Prowler Burst PDW, Re-45 Auto, Peacekeeper, Havoc Rifle, EVA-8 Auto and Mastiff Shotgun. The L-Star EMG, VK-47 Flatline, Wingman and Longbow DMR show two skins each. All the skins can be viewed on That1MiningGuy's Twitter.
According to That1MiningGuy, some of these skins have been in the game files for months and appear to correspond with the Apex Legends Halloween character skins that were previously data mined. Every character but Pathfinder had a skin appear in the leak.
Though Pathfinder voice actor Chris Edgerly has stated an Apex Legends Halloween event was on the way, Respawn Entertainment has yet to confirm such an event.
Photo courtesy of That1MiningGuy, Respawn Entertainment/Electronic Arts