Apex Legends Holo Spray Tactic Could Warn You of Enemies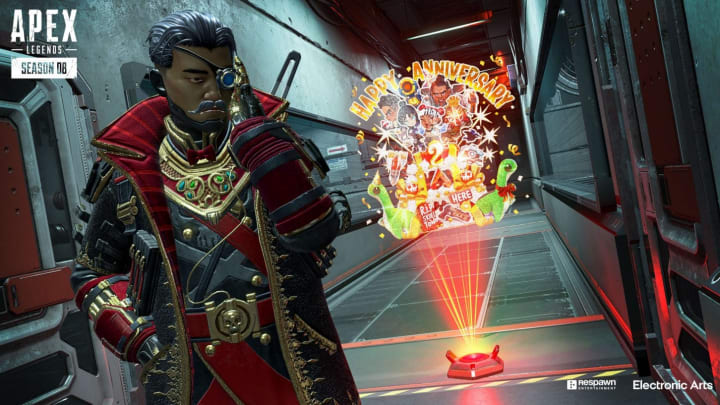 Apex Legends Holo Spray Tactic Could Warn You of Enemies / Photo courtesy of Respawn Entertainment | Electronic Arts
An Apex Legends Holo-Spray tactic could warn you of enemies nearby. Thanks to a discovery by cunning a player, this early warning system could let your team know when they're being push. It's a situational tactic, but a neat trick nonetheless to keep in mind.
Apex Legends Holo Spray Tactic Could Warn You of Enemies
After a player throws down a Holo Spray, enemies have the opportunity to ping it. What happens next is an on-screen message occurs that lets you know the enemy has pinged your Holo Spray. So, if you're holding down your position, it doesn't hurt to throw down a Holo Spray.
Most times when there are few teams left in Apex Legends and the circle is still large, everyone is trying to figure out where the other teams are. Aggressive teams push, tactical teams take a position. If you're on a tactical team, putting down a Holo Spray in your position will let you know that enemies are approaching if they decide to ping the location (or happen to ping you're specific spot).
It's probably not the best tactic to rely upon, as everything is situational. That being said, end game circles can sometimes have single entry points or pivotal positions. In a game where players rely heavily on the ping system, throwing down a Holo Spray where the enemy may ping to go to could give you the upper hand in revealing their position.
Still, players should keep up their in game awareness. Having this extra tool may help from time to time, but for now it's not the go-to move to rely upon.