Apex Legends Leak Gives Players an Early Look at Season 11's New Map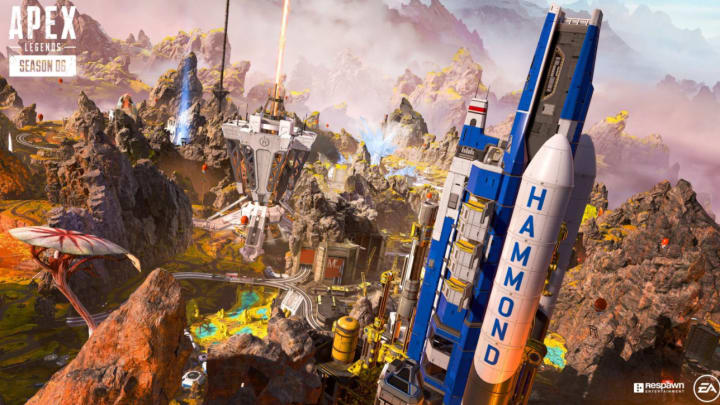 World's Edge in Apex Legends / Credit to EA/Respawn
A recent leak on the r/ApexUncovered subreddit reveals what potentially could be a screenshot of the new map in its entirety, including the names of points of interest and vehicle spawn points.
Players have been expecting a new tropical island themed map to come to Apex Legends for a couple of seasons now because of information revealed by data miners. But none of the information leaked previously claimed to have such specific information. The map shows the name of all of the points of interest across the map, the locations of survey beacons, the vehicle spawn points and even respawn beacon locations. Respawn has announced that a Season 11: Escape launch trailer will be released on Oct. 21 that could give information on the new map and confirm this leaks validity.
There have also been leaks from reputable data miner Shrugtal that imply that the new map could have some sort of AI wildlife for players to deal with during combat. This could be implemented similarly to the Prowlers found in Bloodhound's Trials, but there is also the chance that they could be able to roam more freely, much like the flying beasts of King's Canyon.
Season 11: Escape starts in roughly two weeks, on Nov. 2.