Apex Legends Leak Reveals How Gift System May Work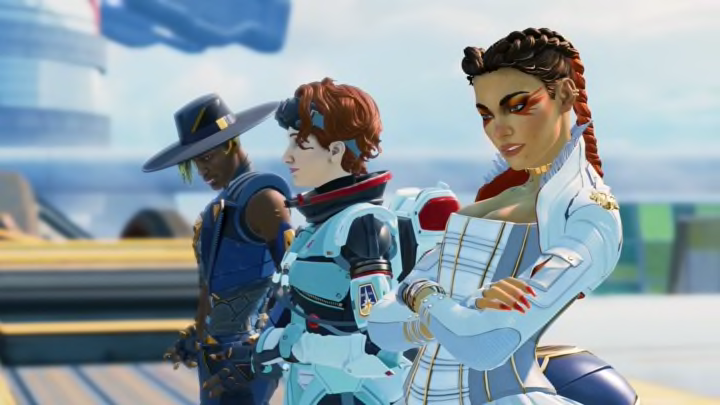 Respawn Entertainment, screenshot by DBLTAP
Season 15 of Apex Legends, "Eclipse", due to launch Nov. 1, will mark the debut of new, long awaited features, including a new map. Most anticipated, though, is the implementation of a gift system after logos and icons related to gifting were spotted in the game's files by a data miner.
Popularized by Fortnite, gifting players items and cosmetics in online games has become a common feature. As reported by Dexerto, Apex Legends' Design Director, Evan Nikolich, mentioned during a press conference that a gifting system was something that was being "worked on actively right now". Subsequently, though, Nikolich alluded to the system still being in development, adding that "...We want it to be something that's celebrated, that people enjoy. We want to make sure it doesn't feel cheap or grindy".
However, another report by Dexerto says that after the 14.1 update, more details about the gifting system were spotted in the game's files by leaker KralRindo.
The lines of code seen appear to resemble the gifting function in Fortnite, where players can send gifts to anyone on their friends list. Following this leak, fans have discussed whether this system implies that gifting from one's inventory is possible, or if the gifting system would also imply the ability to trade with other players.
While its specific launch hasn't been announced, leakers believe that the appearance of these lines of code suggests that the gifting system is on its way, likely to be released with Season 15.