Apex Legends
Apex Legends Leak Reveals New 'Divided Moon' as Possible Season 15 Map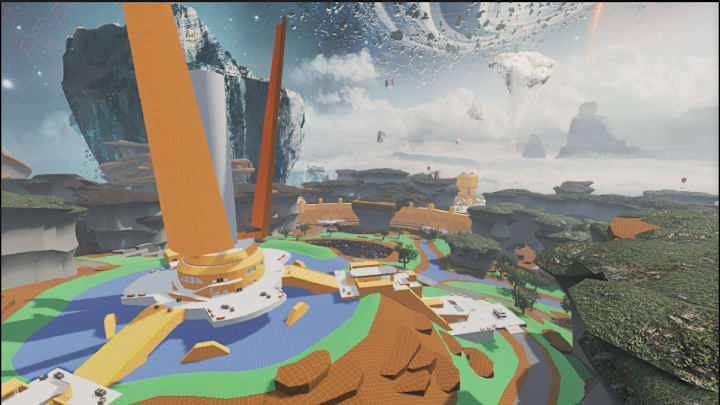 Photo Courtesy of U/XJust_be_niceX on Reddit
Season 14 of Apex Legends is just about a month underway. But that hasn't stopped data leakers from digging up a possible new map.
Recently, a series of two images and one video has made an appearance on Reddit. Three different Reddit users have posted different shots. One is an image of the map, one is of a POI and the last is a video of a player flying around the untextured map.
The first image comes from u/Xjust_be_niceX. This image shows the untextured POI and the surrounding scenery. The scenery looks to be in an asteroid belt somewhere in space.
There isn't much to talk about the POI since there is no detail in it. All we can say is that it is tall and seems to be near the edge of the map.
The next image is of what may be the map for the Divided Moon and comes from u/I_Shall_Be_Known The map shows POIs like Alpha Base, Fortified Camp, Breaker Wharf, Void Town and many others.
And lastly, in a post shared by u/Legitimate_Chapter82, we see what the whole map is intended to look like. This video imitates the start of a real game of Apex Legends. We can see all of the POIs and all other surrounding areas. Again, none of the POIs have any texture or detail so we cannot fully discuss them.