Apex Legends Leak Suggests Arena Mode on the Way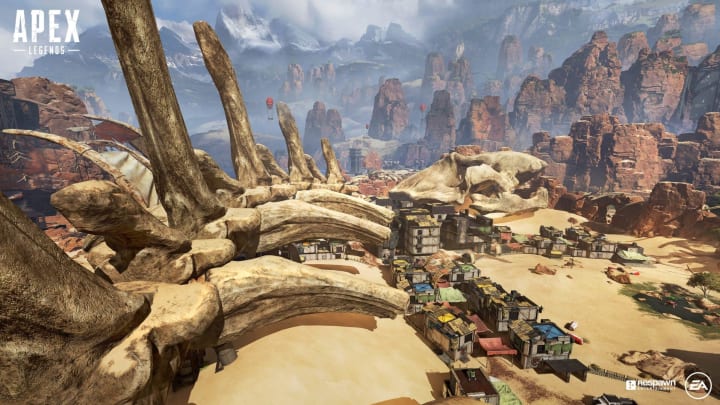 An Arena mode could give Respawn a chance to return to Skull Town. / Photo by Respawn Entertainment/EA
An Arena game mode could be on its way to Apex Legends as soon as Season 7, according to data mining performed following the Aftermarket Event update.
Apex Legends data miner Shrugtal found code that supports a place in the "Play" menu's user interface labeled "Arena." The code string in question currently has the value for "arenas_mode" is set to "false." This would allow Respawn Entertainment to set it to "true," at any time, enabling the mode.
Although the exact form an Arena mode would take is unclear, Shrugtal offered one possible vision building on the recent Flashpoint limited-time mode.
"Wondering if [Respawn Entertainment is] planning to transfer the Flashpoint-style healing into a smaller arena-sized squads mode," Shrugtal wrote on Twitter on Monday.
In Flashpoint, players could only receive healing by occupying certain locations on the map. Shrugtal also theorized this Arena game mode would give the developers a chance to bring back Skulltown, a location to which they've previously said they want to return.
Respawn has yet to announce any plans for an Arena game mode.