Apex Legends Leak Supposedly Showcases Crypto and Charge Rifle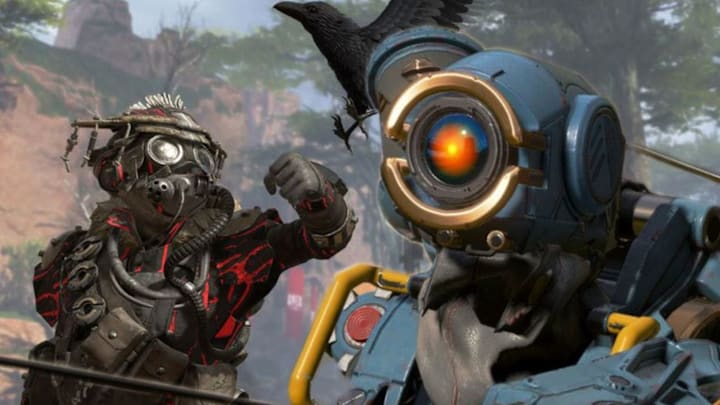 An Apex Legends leak apparently showcasing Crypto and a Charge Rifle was posted on Reddit by user Teves3D after images were supposedly shared at the Game Stop Manager's Conference. The conference took place Aug. 25.
This is our first look at the modern Crypto. He looks a bit fresher than the poster in the background of Pathfinder's banner image. He's missing his trademark dreadlocks that we've come to describe him with and has a sweet green and white trench coat.
No abilities were discussed or revealed, but we do see a little drone over Crypto's left shoulder. That could be apart of the man's kit in some way. Theories will he will be some type of hacker that will be able to control parts of the map with his drones.
The leak also showed off a new weapon called the Charge Rifle and comes directly from Titanfall. We don't know anything about the weapon or whether it even uses different ammo. Most likely, it will use Energy Ammo and work a lot like the Spartan Laser from Halo 3: a one hit kill if you land a shot.
Photo courtesy of Respawn Entertainment