Apex Legends
Apex Legends Market Crossover Event Announced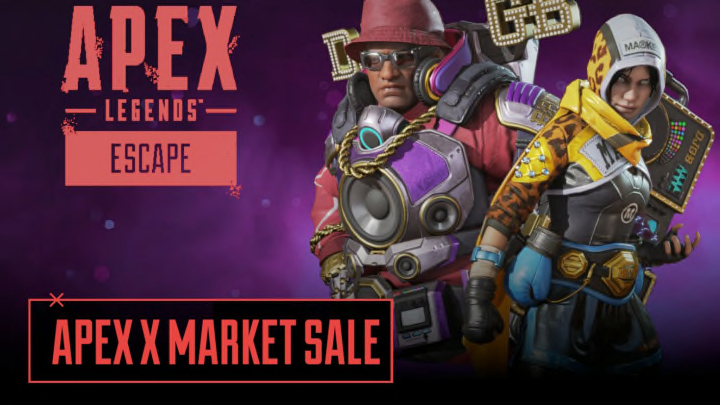 Apex Legends Market Sale / Credit to EA/Respawn
An Apex Legends X Market crossover event has just been announced through the official Apex Legends twitter account.
Originally, these skins were meant to be released earlier this year in March, but the deal fell through when Market faced backlash from the Asian-American community. Respawn had planned a crossover with the streetwear label before, but backlash over Market's previous company name (Chinatown Market) forced them into rebranding and resulted in the crossover being shelved. Fortunately, that has all been sorted out and now Apex Legends players can purchase the new cosmetics soon.
Apex Legends Market Crossover Event Announced
The Market crossover event will hit the Apex Legends in-game store on Nov. 9 and will run through Nov. 23. So far only the Mirage skin has been officially showcased, but reputable Apex Legends data miner Shrugtal has leaked some other skins through his Twitter account.
If he is correct then Apex Legends will be receiving four original collaboration legend and weapon skins made with Market's streetwear aesthetic. These skins will be available for Bloodhound, Lifeline, Wraith and Mirage. There will also be a DJ Gibby skin that is a Respawn original and not part of the collaboration event with Market.