Apex Legends 'Monsters Within' Event Skins Leaked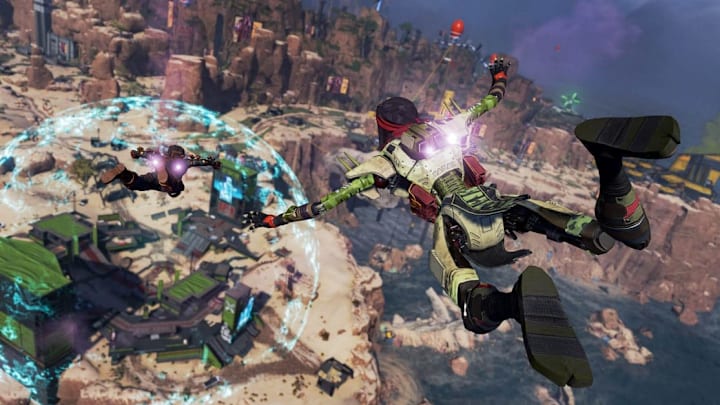 Photo courtesy of Respawn Entertainment
As Halloween approaches, many games are preparing for their Halloween-themed events and gearing up their announcements. Respawn Entertainment has already seen a fair share of leaks emerge about their Apex Legends Monsters Within event, despite the fact they haven't even announced that the event is happening.
GarretLeaks, a notorious Apex Legends leaker, leaked numerous skins reportedly part of the Monsters Within event on Twitter. None of these skins, nor the event itself, has been confirmed by Respawn Entertainment. Given Apex Legend's propensity for in-game events and new cosmetics, paired with the plethora of leaks surrounding the rumored event, it seems like an event confirmation is all but official.
The leaks include skins for Bloodhound, Caustic, Horizon, Loba, Revenant, Seer, Valkyrie, and Wraith.
These skins represent some of the latest in a very long line of leaks surrounding the Monsters Within event. Respawn Entertainment clearly has some issues to work out if they want to prevent future leaks from ruining their event announcements.
While none of this is confirmed it's hard to deny the veracity of the leak. GarretLeaks has a good track record within the Apex Legends' community, boosting the likelihood these leaks are true. Though, only time will tell if these skins get added to Apex Legends. It's Respawn Entertainment's move.