Apex Legends Most Popular Legends in Season 16: Pick Rates Listed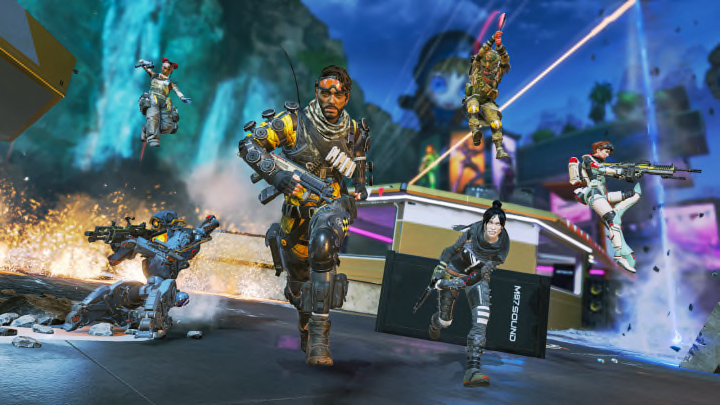 Respawn Entertainment
With the Season 16 shake-up, Apex Legends has seen a change to some of its most popular Legends. Here's what the new season has done to the pick rates.
Legend pick rates have been pretty predictable in past seasons. If a new Legend debuts at the start of a season, they're usually at the top of the pick rates for a hot minute. Then, depending on how well players take to their kit, these Legends will stay in the spotlight, or drop off dramatically. There are some Legends that remain popular no matter what, like Wraith and Pathfinder. But, this season, some unexpected Legends have been creeping up through the ranks.
What's interesting is that Apex has seen a boom in player numbers with its latest season, likely related to the change to the Legends Class system. In truth, there's never been a better time to jump into Apex and that's become evident in the player count and the changes to pick rates.
Apex Legends Season 16 Pick Rates Listed
According to Apex Legends Status, the most popular Legends at the time of writing are:
Wraith - 11.6%
Octane - 11.3%
Pathfinder - 10.9%
Bloodhound - 7.6%
Bangalore - 6.6%
Lifeline - 5.3%
Horizon - 4.6%
Loba - 4.5%
Valkyrie - 4.4%
Mirage - 4%
While the top ten Legends remains mostly as players would expect, the most changes in Season 16 have happened on the lower end of the pick rates:
Fuse - 3.3%
Ash - 3.1%
Crypto - 2.8%
Mad Maggie - 2.5%
Wattson - 2.4%
Vantage - 2.4%
Revenant - 2.1%
Seer - 2.1%
Caustic - 2.1%
Catalyst - 1.8%
Gibraltar - 1.6%
Rampart - 1.5%
Newcastle - 1.4%
Sadly, some of the newer Legends, like Newcastle and Catalyst, failed to hold onto their initial popularity. But with the Season 16 shake-up, we could still see some major changes to the meta in the weeks to come.