Apex Legends' New Skin for Bangalore is Crashing the Game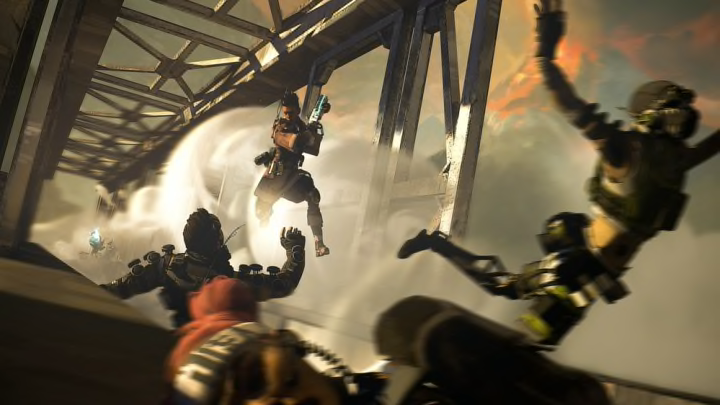 Apex Legends players have reported that Bangalore's new Mil-Spec skin is causing games to crash. Fortunately... / Respawn Entertainment
Apex Legends players have reported that Bangalore's new Mil-Spec skin is causing games to crash. Fortunately, Respawn Entertainment is already on the case.
Reports came in via the official Apex Legends subreddit board in the afternoon of Tuesday, Jan. 4--the release date of Bangalore's "Stories from the Outlands" feature video. In celebration of the release, Respawn released a new skin for the legend: the Mil-Spec skin. Unfortunately, while exciting, the skin has a tendency to crash the game when equipped.
Here's what we know about the crashes, Respawn's response, and how to get around the problem.
Bangalore's New Skin is Crashing the Game
The bug was acknowledged shortly after its discovery by developer Exgeniar on Reddit and through a tweet from the official Respawn Twitter account. Both responses were fired off mere hours following the initial reports.
"PS. We are working on it." Exgeniar wrote.
Meanwhile, Respawn published a short workaround for players who suffered the bug. No true damage was done to the game, of course--players were simply kicked from their lobbies after a typical crash to the main menu. The bug affects everyone in the lobby, according to Alex Frostwolf (@alex_frostwolf), Global Social Media Lead.
"If you load back into the game, you'll still connect and be able to play," the tweet read, "We're working to fix this as soon as we can!"
This means that players can simply re-log-in to Apex Legends and continue playing as intended--as long as they don't have Bangalore's new skin equipped.