Apex Legends
Apex Legends Newcastle Exploit Makes His Revives Silent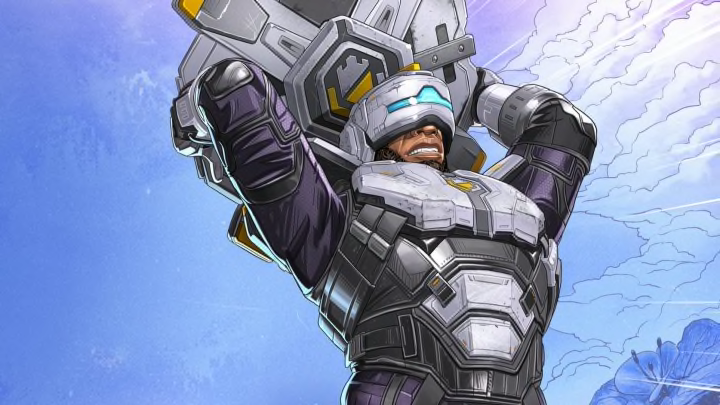 "The Hero of Harris Valley, Newcastle will need to shield his squadmates and his secrets to survive the Apex Games." / Image courtesy of Respawn Entertainment
Newcastle is the new Legend available in Apex Legends Season 13. The support Legend is gaining traction as a popular choice after new tricks have been discovered that make him even more useful.
One of these recently discovered tricks involves his revival of teammates. A new exploit appears to make all of Newcastle's revives silent. This new trick should catch enemies by surprise, allowing you to sneak revive a downed teammate without enemies nearby hearing it.
New Apex Legends Newcastle Exploit Makes His Revives Silent
Newcastle's passive enables him to drag downed allies as he revives and protects them with his Revive Shield. This is obviously incredibly useful to any team, especially in situations where there is a limited amount of cover. 
In order to utilize the trick, players must drop their Knockdown Shield before starting the revive. Not only does this completely remove the glowing shield, but it also makes the animation completely silent. 
Apex player More OhDough on YouTube showcases how to use this new trick for Newcastle in the video above. If you are enjoying Newcastle's abilities and playstyle already, adding this trick to your arsenal will make you an even more crucial part of your team, especially in high-alert moments when enemies are nearby.