Apex Legends Player Designs New Pathfinder Ability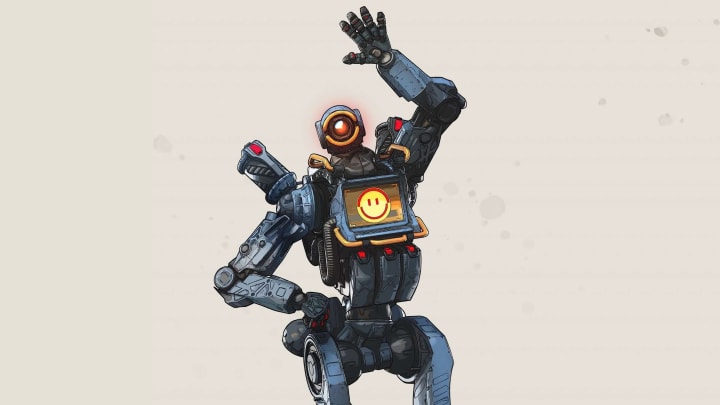 An Apex Legends player has designed a new passive ability for Pathfinder. / Courtesy of Respawn Entertainment
Apex Legends player and Reddit user u/wicked_fool created an idea for a new and improved passive ability for Pathfinder called "I've Got You, Friend."
Apex Legends players have complained about Pathfinder's passive since the game's release. The robot's current ability, Insider Knowledge, allows it to scan survey beacons and reveal the location of the next play area, providing marginal positioning benefits for the team.
The new ability, which wicked_fool posted to Reddit on Monday, would allow Pathfinder to use its grappling hook either on downed teammates or the death boxes they eventually drop, pulling them close to revive them, loot them, or grab their banner. It would also allow Pathfinder to destroy zip lines created by other players.
The first part of the ability in particular makes sense for Pathfinder canonically, as it sees itself primarily as wanting to help others. It would also be significantly more useful than Insider Knowledge.
Respawn Entertainment has yet to implement a fan idea in-game. Apex Legends Season 5 is scheduled to begin May 12, when the Battle Armor event concludes.