Apex Legends
Apex Legends Player Shows How to Force Care Package to Land Instantly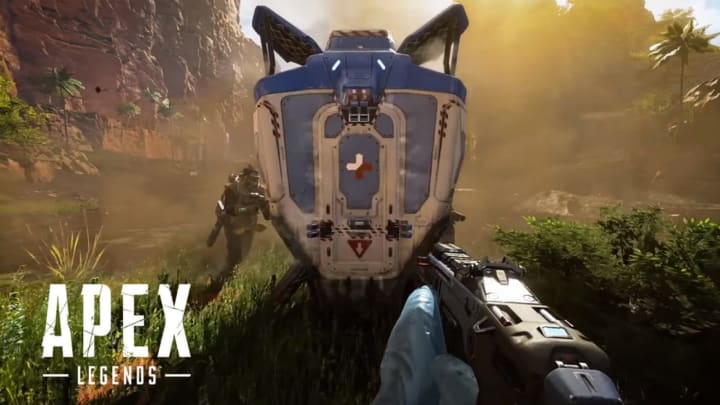 Photo courtesy of Respawn Entertainment
An Apex Legends player showed how to force a care package to land instantly and it involves a Crypto exploit. Redditor Mayor-of-Apex posted a clip Monday, giving fans a fairly in-depth explanation of the exploit. Granted, it's rather simple at its core. You just need a care package or a Lifeline drop, and of course, a Crypto.
As shown in the clip, if you fly the Crypto bot into the Care Package as it falls, the package instantly drops. The items can be a bit bugged, so don't panic. This could be quite useful if you're trying to grab some great loot before other teams show up. Or if you don't want to wait for Lifeline's drop, though that one is fairly fast already.
Apparently, you can also glitch as Crypto inside the care package yourself if you stand below the drop and activate the drone as it falls in. There isn't much of a tactical advantage to this other than it's funny. Expect Respawn Entertainment to hotfix this fairly quickly. It doesn't give much of an advantage, but it's not useless either. Since it's made the front page of Reddit, I wouldn't be surprised if it's fixed by the end of the week. That is, as long as the fix is simple enough to implement.