Apex Legends
Apex Legends Players Experiencing Ghostly Encounters in Olympus After Dark Map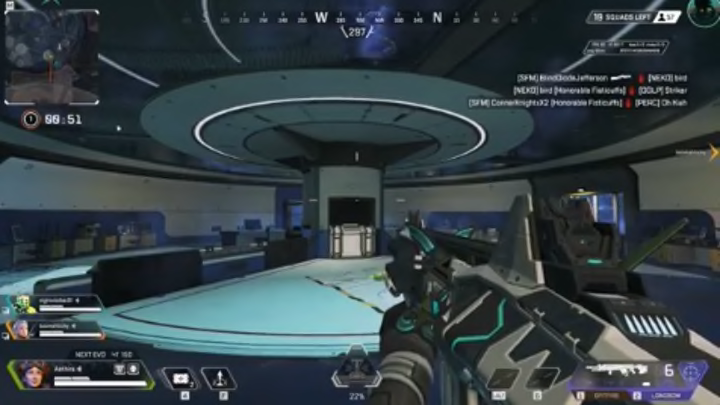 Respawn Entertainment Screen Grab courtesy of Twitter user Aethira
The Fight or Fright Event has taken over Apex Legends and players taking part in the festivities have reported ghostly encounters within the new Olympus After Dark map.
Apex Legends recently launched the Fight or Fright event in which players are treated to various Halloween skins and exclusive game modes during its time. This event will be taking place from Oct. 4 through Nov. 1 and will be having a weekly rotation of unique game modes for fans to enjoy. Most noteworthy is the return of the popular Olympus map, albeit with a new spooky makeover. It is aptly named Olympus After Dark and features terrifying visuals and easter eggs that users such as Aethira have discovered.
Twitter user Aethira recently posted a video that showcases eerie apparitions that appear while traversing the Olympus After Dark map. Aethira encountered these mysterious specters while exploring the Rift location. Players have also noted appearances in other areas such as Elysium.
Players looking to experience this encounter should be on the lookout for blueish fog in these areas as that is usually a sign of their impending arrival. Once found, they sporadically appear around the area in short bursts as they seem to cower or hide from some unseen threat.