Apex Legends Players Want Rework of Iconic Landing Spot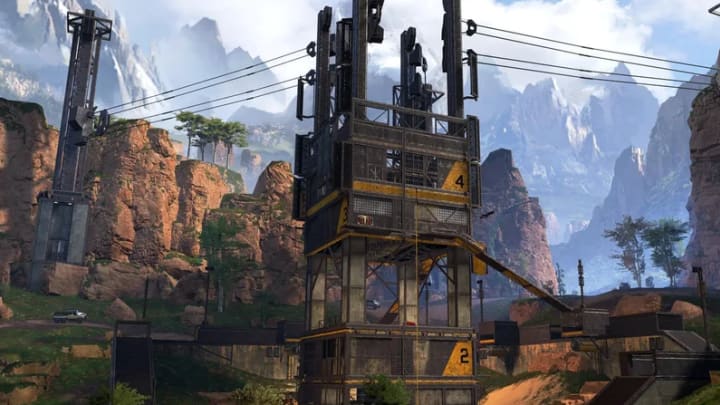 Photo courtesy of Respawn Entertainment
Apex Legends players are picky. Sometimes it benefits the fan base and sometimes it sounds like white noise. But in this case, the community may be right. One of the oldest spots on King's Canyon is the Cage. It's not on the original map, but one of the ones to appear during the first big rework.
Just by the name, it's meant to be a devastating spot with fantastic gunfights and worthwhile loot. The design screams multi level madness with great spots to snipe and control the surrounding areas. But instead, it's rather boring.
While it does feel like a cage since it's so simplistic, its large size is rather deceiving as it only has a few entrances and doesn't have a great level design. Players were quick to point out easy fixes.
"Revenant crawling the cage to ambush is so satisfying. The exterior "block" design is kind of boring, and I wish the exterior tunnel system was bigger and went underground with corridors."
Other Redditors were excited about the idea of underground tunnels stretching out across the region, making the spot have even more layers, and allowing for players to fight at different depths. It may be a nightmare during the final circles, but having anything different could help out the Cage. It's boring and it wouldn't be a surprise if it's going to be the target of a Legend takeover. That would allow Respawn to change it drastically, to fit a certain Legend, giving the players something they want and new cosmetics for a profit boost.