Apex Legends Pro Streamer Fuels Rumors of 'Wallhack' Legend in Season 12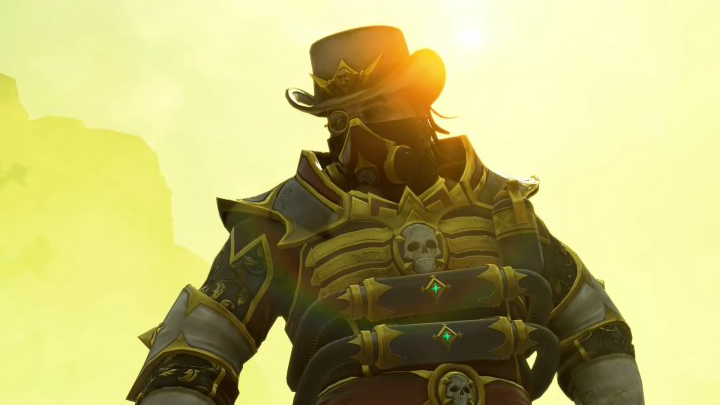 One Apex Legends streamer has all but confirmed another wall-hack-focused Legend coming to the game in Season 12. / Respawn Entertainment
One Apex Legends pro player and streamer has all but confirmed another wallhack-focused Legend coming to the game in Season 12.
Brandon "aceu" Winn, a professional Apex Legends player with NRG, took to his verified Twitch account on Saturday, Dec. 25, to discuss the next character heading to the roster in the game. According to him, the next playable Legend will likely feature a wallhack ability—much to his own chagrin and the disappointment of his viewers.

"I'm pretty sure the next character also has a wallhack ability," he said in response to one viewer's comment wishing the ability would be removed from the game.


Apex Legends Pro Streamer Fuels Rumors of 'Wallhack' Legend in Season 12
"[I] definitely could be wrong," he continued, "But I'm pretty sure...I'm not gonna say it—I don't wanna leak."
Aceu went on to explain the information was "leaked to [him]" though, obviously, didn't reveal the name of his source. After a bit of pressure from his audience, he joked that they were trying to get him to "snitch." This was likely meant as a good-natured interaction between a creator and his fans but, truth be told, with EA's sudden pivot to striking those who leak content, one can never be too careful.
It's not uncommon for industry professionals and important players to have secret information before the general public—nor is keeping that information under wraps. Knowing what's coming next for a title may help them prepare a strategy in advance or aid them in adjusting which skills they should be focused on perfecting.
Much like Aceu, DBLTAP cannot confirm whether the next legend revealed in Season 12 will have a wallhack ability or if the speculation is exactly that. Time will tell when Season 11 comes to a close in February 2022.