Apex Legends PS5 Upgrade: When is it Happening?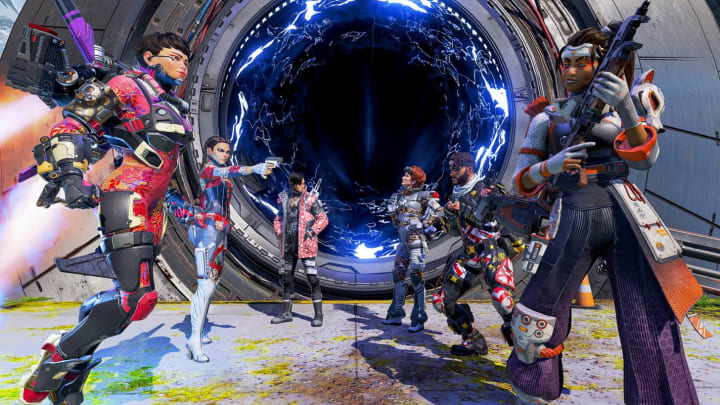 Apex Legends on the PlayStation 5 has yet to be released, but when will it happen? | Photo by Respawn Entertainment, Electronic Arts /
As the next-generation consoles start to bleed over into the mainstream, Apex Legends players are wondering when it will come to the PlayStation 5.
Apex Legends PS5 Upgrade: When is it Happening?
Though the new patch was just released on Wednesday, there is still little news about when the game will finally make its full, optimized transition for the PlayStation 5.
So far, the only way to play Apex Legends on the newest PlayStation is through the backward-compatible version of the PlayStation 4 release. Despite the ability to play on next-generation consoles, the community feels this is far from perfect, as the game is locked at 59 frames per second when playing on the PlayStation 5.
Electronic Arts has said via a blog post in 2020 that it does have plans for a next-generation console release, promising that it will be a "formal enhancement" and that it will offer 1440p quality when playing on them. The blog post did suggest that the game will have these upgrades this year with crossplay across all of the consoles and PC platforms, however, there is no update as to when a PlayStation 5 version of the game will be released.
Through an AMA (Ask Me Anything) post on the Apex Legends subreddit in February, team director at Respawn Entertainment, Steve Ferreira, stated that 120 frames per second are the goal on the team's priority list and that they "can't promise anything" quite yet.
Respawn Entertainment's latest priority video on YouTube in April also suggests that there is yet to be a release date for the PlayStation 5 nor the Xbox Series X/S, even for this year.