Apex Legends
Apex Legends Raiders Collection Event Announced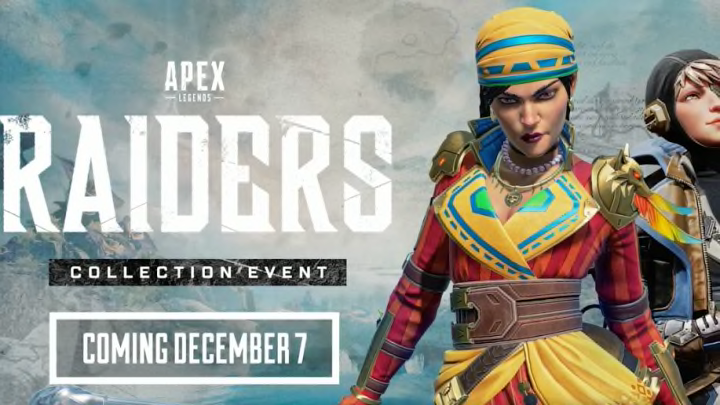 Respawn have revealed the newest event coming this holiday season, the Raiders Collection Event. / Photo Courtesy of Respawn
Respawn has revealed the newest Apex Legends event coming this holiday season, the Raiders Collection Event.
The pirate themed event will bring players brand new cosmetics and heirlooms, as well as the return of the Winter Express LTM and Wattson's Heirloom set. The three-team LTM has players defend the train on World's Edge. Players will also be able to pick their loadout before heading into a fight, which adds more choices to define their playstyles.
New items will be introduced to the shop throughout the event, including skins for Bloodhound, Loba, Revenant, Valkyrie, Pathfinder, Wattson, and Wraith. According to the normal prices of skins, these will each likely run you around 1,800 Apex coins.
Players who acquire all 24 items in the collection will receive Wattson's Heirloom set as a bonus. Some Apex fans are fans of the collection and Heirloom, but there are players who are not too keen on the trailer and want Respawn to redesign the skins.
The Raiders Collection event is set to begin on Dec. 7 and will feature earnable items through participating, as well as things to purchase in-store, so be prepared to set sail with your squad on a new adventure next Tuesday in Apex Legends.