Apex Legends
Apex Legends Reveals Potential Season 15 Heirloom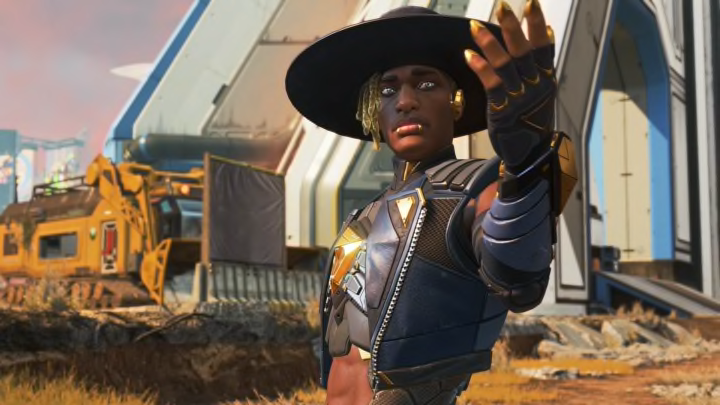 Respawn Entertainment, screenshot by DBLTAP
Season 15 of Apex Legends is on its way, and a new leak has given fans some insight on the content to come.
Initially, leakers uncovered an upcoming map called Divided Moon that Respawn Entertainment later teased. Expected to launch for Season 15, its teaser included legend Seer speaking about his home world Boreas. With the map seemingly matching up with Seer's backstory, some fans believe this means that more Seer content will come with the new season.
Known leaker HYPERMYST tweeted a possible heirloom for Seer on Friday, writing, "Seer Heirloom looks to be a Sickle." Although HYPERMYST didn't provide an image of the Heirloom, they did show what could be code for the Heirloom in the game's files.
Naturally, as the leak hasn't been confirmed by Respawn, it is uncertain if this heirloom will make an an appearance during Season 15, or if it is related to Seer and his backstory. If the heirloom is confirmed, it's possible it will be a featured item for Season 15's Collection Event, which will presumably begin a few weeks after its launch.
Additionally, a previous leak featuring several upcoming Season 15 skins included an Epic Seer skin. While these also haven't been confirmed, it certainly appears as though Seer will be a centerpiece of the season.