Apex Legends
Apex Legends Sea Streak Octane: How to Get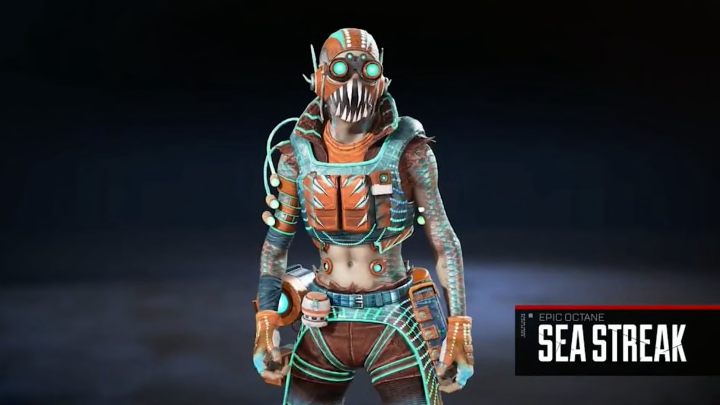 Photo by Respawn Entertainment
Apex Legends Dark Depths includes some great skins, including the Sea Streak Octane Skin.
A new event in Apex has challenges players can play for rewards and skins, plus Dark Depths-themed skins to purchase either through Dark Depths Packs or in the Apex Store.
In addition to what's in the store, the Dark Depths event is an in-game event where weekly challenges will have rewards. Challenges and rewards change weekly until the Dark Depths event ends.
Apex Legends Dark Depths event has themed skins for Legends like the Octane Skin, a Denizen of the Deep Ash skin, a Broseidon Fuse skin, a My Wave Loba skin, and an Overfloater Horizon skin.
Apex Legends Sea Streak Octane: How to Get
The Octane Sea Streak Skin is not available to purchase in the Apex Store. Players will have to buy Dark Depth Apex Packs in order to have a chance of receiving the Sea Streak skin. Dark Depths Apex Packs cost 400 Apex Coins each.
Additionally, the Sea Streak Skin is an Epic skin. Dark Depths Apex Packs come with two Dark Depths-themed cosmetics and one regular Apex Legends cosmetic.
The Apex Legends Dark Depths event is live from Jan 11. to Feb. 1 on PC, Xbox and Playstation platforms.