Apex Legends
Apex Legends Season 15 Skins Leaked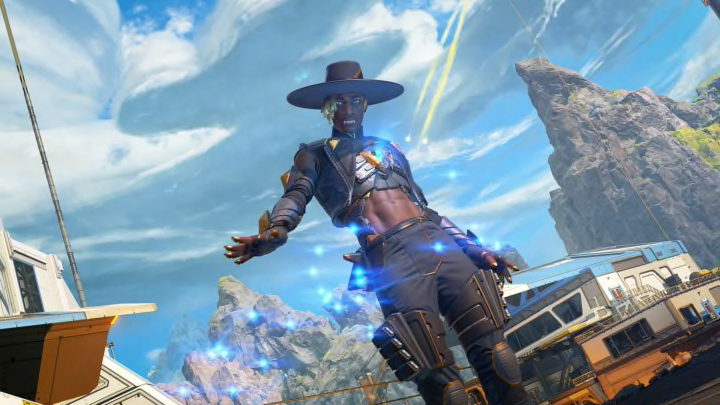 Respawn Entertainment, screenshot by DBLTAP
As Season 15 of Apex Legends approaches, a new leak has revealed skins that will potentially drop as a part of the season's launch. Previous leaks indicate that on Nov. 1, players can expect a new map and a new legend, so new skins are no surprise.
On Friday, known leaker KralRindo uploaded a video to YouTube showcasing several sets of skins dropping in Season 15. At the forefront are potential Battle Pass skins available for the season alongside Epic skins for the upcoming Collection and Thematic events. Additionally, several ALGS skin recolors are listed as part of the launch, possibly as the season's launch goes hand-in-hand with the Split 1 Pro League beginning in November.
The skins, which appear to be part of a 'Magic' series, also match the banner frames featured in the video. Lastly, two Epic skins for Wattson and Newcastle are listed as a part of a Lunar New Year sale, which hasn't been announced as the sale typically happens in February.
While the lengthy list of skins serve as exciting news for fans of exclusive skins, these leaks haven't been officially confirmed by Respawn. However, as the leaked map has been seemingly confirmed with teasers and the Golden Ticket item, confirmation for the leaked skins may be likely.