Apex Legends Season 5 Map: Developer Hints at Map Changes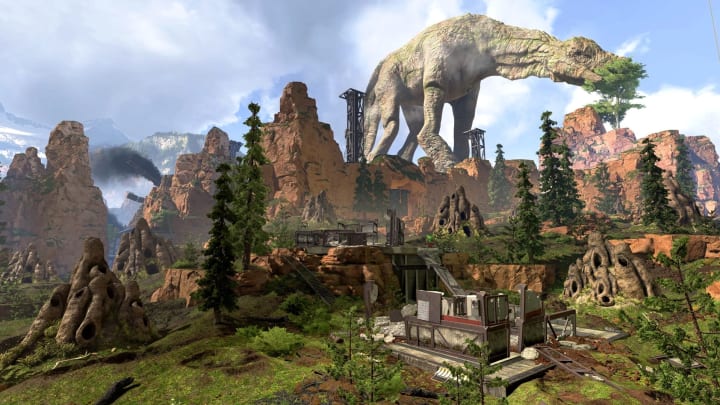 An Apex Legends writer implied further changes are on the way to Kings Canyon in Season 5. / Courtesy of Respawn Entertainment
Apex Legends Season 5 map could have more changes to Kings Canyon when it arrives May 12, according to a tweet from one of the game's writers.
Kings Canyon appeared in the Apex Legends Season 5 launch trailer released Tuesday when Loba's actions under the ground appeared to destroy the fan-favorite drop location Skull Town. Fans assumed this change would be reflected in the Season 5 iteration of the map, but Apex Legends writer Tom Casiello implied more than the landscape will change when Kings Canyon returns to live servers.
Apex Legends Season 5 Map: Developer Hints at Map Changes
"We already returned to Kings Canyon in Season 4, so one could assume the reconstruction needed to stabilize the land after the fall of the repulsor tower was completed, and the arena as cleared for combat again," he wrote Wednesday.
The reconstruction to which Casiello refers was to undo damage that allowed alien creatures to enter Kings Canyon and disrupt the games. If that reconstruction is complete, it's likely those aliens — Leviathans and Flyers — will no longer appear on Kings Canyon when players get to explore it in Season 5.
No changes to the map have yet been officially confirmed.