Apex Legends Season 6 Map Olympus Teased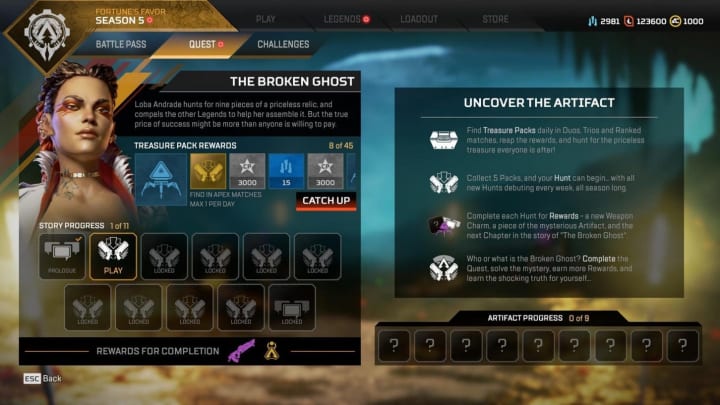 Photo courtesy of Respawn Entertainment
Apex Legends Season 6 map Olympus might've been teased as it might be tied to several characters and The Broken Ghost season quest.
Ash from Titanfall 2 was revealed to be the secret and reward after completing the season quest, The Broken Ghost. With players filling the community with theories, Season 6 can't come any sooner for eagerly anticipating fans.
Apex Legends Season 6 Map Olympus Teased
With the end of The Broken Ghost missions, character dialogue and previous events have teased one new location unseen in the current game modes. Players have heard of Psamathe from the likes of Lifeline and Octane as it is their land of origin, whereas Revenant killed Loba's parents in this world as well.
Olympus has been mentioned alongside Psamathe in Apex Legends lore as a floating city with it also being seen in some clips involving Loba. With Ash being revealed in The Broken Ghost mission, it isn't impossible a new world is going to be introduced and explored as new maps have been introduced into the game before.
Players are hoping for more information to come about whether the potential new map will come in Season 6 and if it will be for the battle royale or single-player, PvE, game modes.
The only information officially revealed comes from the game's writer, stating that Bangalore will be "front and center" of Season 6. No other information has been revealed about Season 6 as of yet but fans hope it comes soon.