Apex Legends Skull Town Return Hinted by Achievement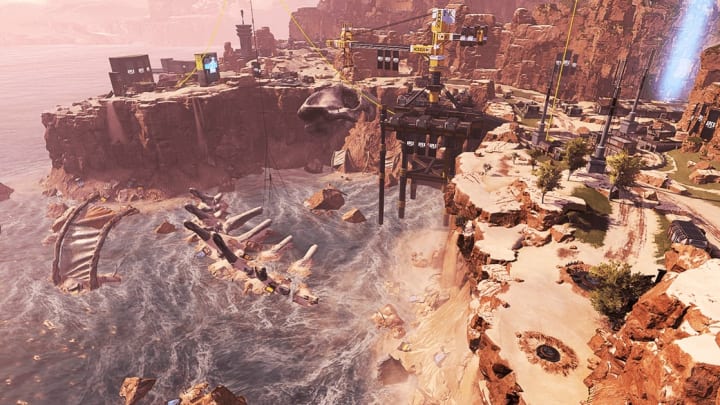 Apex Legends Skull Town may return in a coming Quest. / Courtesy of Respawn Entertainment
Skull Town may return to Apex Legends, likely in a hunt, according to an achievement listed in-game and discovered Wednesday.
Loba destroyed Skull Town in Apex Legends Season 5, causing the most widespread map change to Kings Canyon in Apex Legends history. The named location, once one of the most popular landing spots in the game, sank into the sea and has been absent ever since.
Season 5 also brought Quests, and hunts alongside them, adding a new player-vs.-environment game mode to Apex Legends. An achievement for the next quest — Broken Ghost: High Octane — bears the description "Return to Skull Town." Players have taken this to mean the location will return, but it's likely that return will be limited to hunts rather than the standard battle royale game mode.
The achievement is currently locked with no indication of when it will unlock.