Apex Legends' Subreddit Predicts Content for Season 4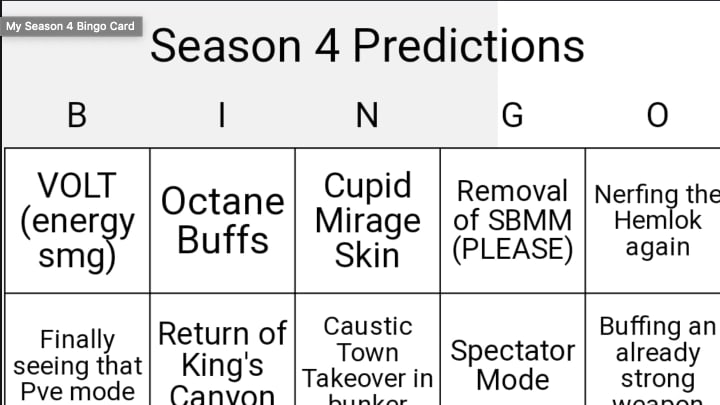 The Apex Legends subreddit is full of clips, leaks, shenanigans, and predictions for future content. / Photo courtesy of Redditor HyperBooper
The Apex Legends subreddit is full of clips, leaks, shenanigans, and predictions for future content. While all eyes of the community are on the upcoming season, not much is known. Respawn Entertainment has kept things under wraps for a while now, and even the occasional leak or data mine hasn't given us much.
No one knows whether we'll return to King's Canyon, have an opportunity to play both maps, or see a map change on World's Edge. Based on the subreddit, he are the best guesses so far.
Apex Legends' Subreddit Predicts Content for Season 4
Some of the guesses and jokes are sadly too true. Respawn does make some of the same choices over again as they nerf popular guns, buff one already powerful one, and give a lagging Legend a much needed boost. But Season 4 could see a brand new map, new Legend, and even a PvE mode.
But what's guaranteed? We know for sure that players will see a new Legend as the company releases one each season, and there will be some changes with the map.
We don't know which content will arrive once Season 4 starts, but you can bet more than a handful will be there at launch.