Apex Legends Supply Bin on Olympus Guarantees Gold Loot in Season 12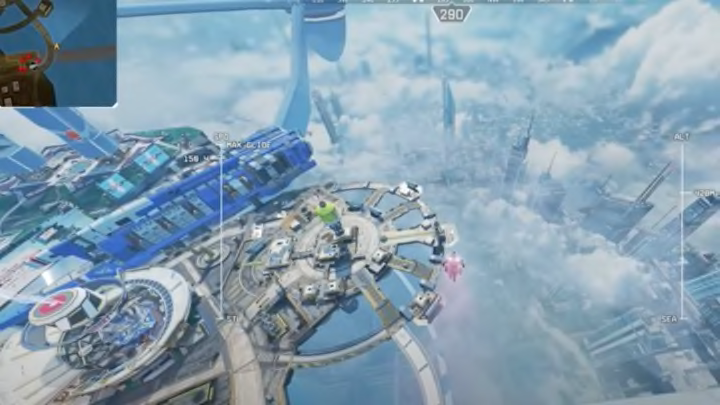 Here's where to find this special Loot bin in Apex Legends' Olympus map. / Photo courtesy of Respawn Entertainment
An Apex Legends loot bin on the revamped Olympus map is providing players with gold loot during almost every match in Season 12.
Apex Legends YouTuber The Gaming Merchant discovered the location and shared it with the Apex community on Feb. 9 in the following YouTube video, diving straight to the loot bin at the start of the game and securing an Alternator SMG, golden armor, and other top loot.
Supply Bin on Olympus Guarantees Gold Loot
You can find this supply bin on the northern edge of the map, in the northern section of the pinwheel-shaped area. While the loot doesn't guarantee a win, it nearly guarantees a step ahead of some opponents who have yet to secure decent loot right away. Just be aware that this is a far edge of the map, and the zone with likely pass through this section of Olympus, so be prepared for the long run as well.
Additionally, The Gaming Merchant's video is already sitting at over 170,000 views, so expect plenty of company when landing at this spot mid-game. If you can surpass any opposing enemies who may land with you, you'll be put in a great spot to start off your Apex match.