Apex Legends Teasers Hint at World's Edge Changes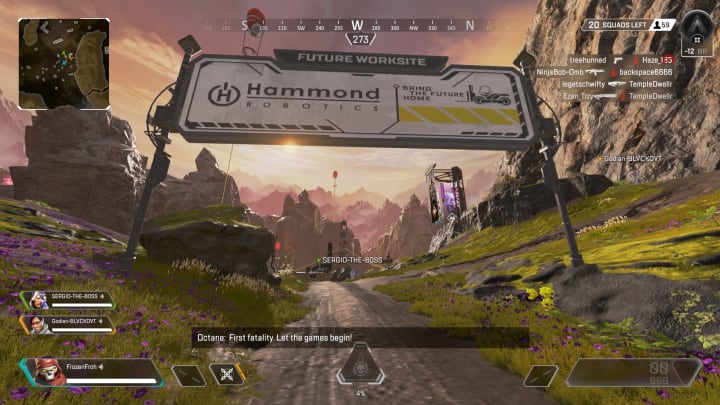 Hammond Robotics signs have appeared on World's Edge, indicating Respawn Entertainment may have plans to alter the map in the near future.
Apex Legends lore hound FrozenFroh sighted Hammond billboards west of the Dome and at Drill Site. The billboards promise future Hammond construction is inbound.
Hammond Robotics sponsored Forge as a competitor in the Apex Games and has partnered with the Mercenary Syndicate to add the Planetary Harvester to World's Edge.
Although it appears likely Apex Legends will soon introduce a new environment entirely based on information gleaned from the Broken Ghost questline in-game, the banners placed around World's Edge are in keeping with Respawn Entertainment's typical strategy of teasing map changes.
What shape the map changes could take remains mysterious. Apex Legends Season 6 is expected to arrive Aug. 18, when the Season 5 battle pass expires.