Apex Legends Trick Revives Havoc Post Nerf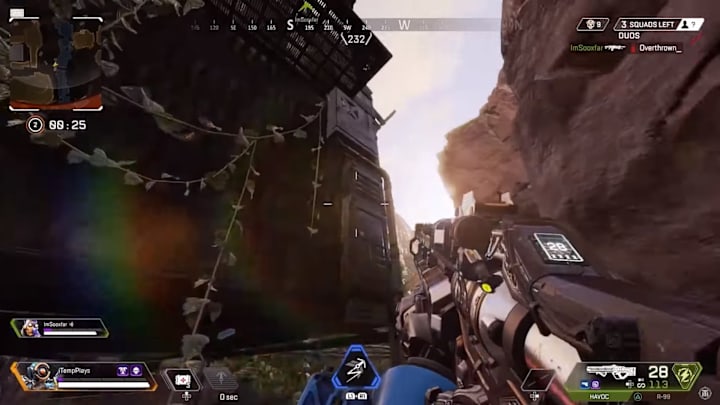 The Havoc used to be an absolute powerhouse of a weapon known for its' insane damage and lack of recoil. Previous nerfs in Season 5 targeted control aspects of the weapon, significantly reducing its' accuracy through increased recoil. As a result, many players stopped using the weapon, until now.
YouTuber iTempPlays discovered how to get the most out of Apex Legends Havoc. Check it out for yourself below.
Apex Legend Trick Revives Havoc Post Nerf
The Havoc is making a comeback as shown by iTempPlays' recent video. Previous nerfs have drastically increased the recoil of the weapon as well as reduced its' magazine size causing many players to forgo its use.
Players can get the most out of the Havoc by hip-firing the initial barrage of bullets before transitioning into aiming down sight. The weapon entails strong initial recoil that eventually fades. Utilizing this trick significantly reduces control problems by bypassing initial recoil troubles which greatly aids in hitting your target.