Apex Legends Twitch skins have been partially revealed for the upcoming Twitch Prime loot drops.
For Season 2 in Apex Legends you can expect four Twitch Prime loot drops that will take place over the course of three months. In order to claim these drops you must connect a Twitch account, with Twitch Prime, to your Apex Account. This can be done by going to Twitch and clicking on the crown in the upper-right part of the screen and finding the Apex Legends offer.
Apex Legends Twitch Skins
You can already claim the Twitch skin for Wattson, "Sweet Dreams," if you have connected your twitch account to the account on which you play Apex Legends.
In the upcoming future, there will be more skins for characters such as Bangalore, Octane and Mirage. Speaking of Bangalore, you can actually see her skin if you log onto the Twitch Prime page, but you can't unlock it yet. That's two out of the four skins available.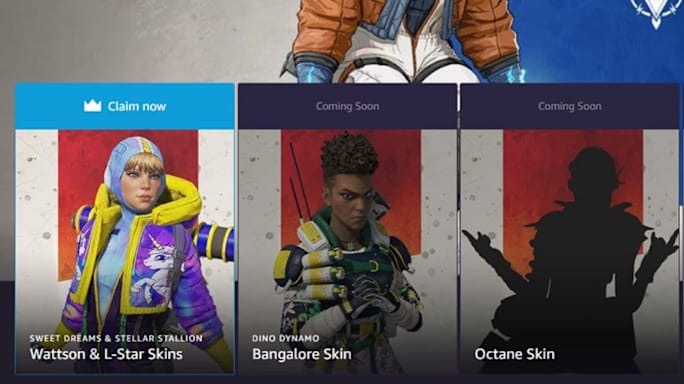 Additionally, there will be a new weapon skin released with the drops, but which weapon will receive the drop has not quite been released to the public.
Cover Image Courtesy of Respawn/Twitch