Apex Legends UFO Spotted in King's Canyon During a Dev Stream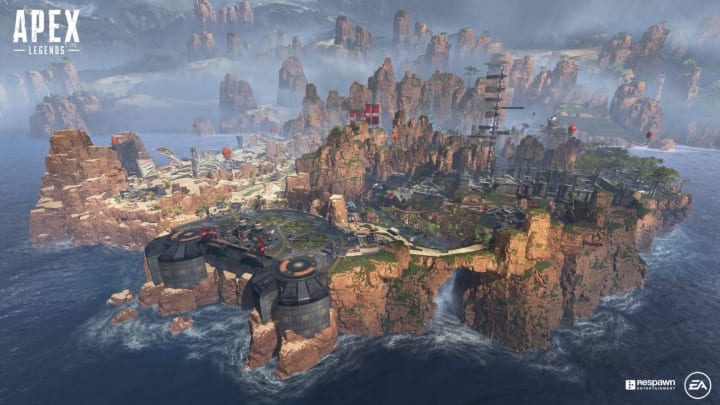 Apex Legends Devs have been very good at holding Devstreams to show off new changes and items they are adding to the game / Courtesy of Respawn Entertainment
Apex Legends developers have been holding Dev Streams to show off new changes and items they are adding to the game, explaining their thought process, and gauging community thought.
Now that the Lost Treasures Event is fresh with tons of new content and legend changes, the devs held a stream to show off what new adjustments they have made. Although, when showing Octane's ability to double jump and redirect himself off the jump pad, fans noticed a strange object floating in the distance.
Apex Legends UFO Spotted in King's Canyon During a Dev Stream
Just off to the side of Broken Coast South location sat a massive flying object that players haven't been able to figure out what it is, making it a classically known UFO. In the Dev Stream embedded above, around the 13:54 timestamp, players will be able to see just exactly what this foreign object looks like.
Is it just filling space? Is it a new map location? The object, or base, does seem quite large and would have enough room for players to loot and fight, so is it a new addition coming soon? Some players have claimed to spot a zip line leading to the UFO in that same video which would indicate it's a new playable location.
With a recent Apex teaser indicating multiple versions of King's Canyon, maybe this new map change has some connection to the Loba storyline that has been developing over the weeks.