Apex Legends Win Together Loading Screen: How to Get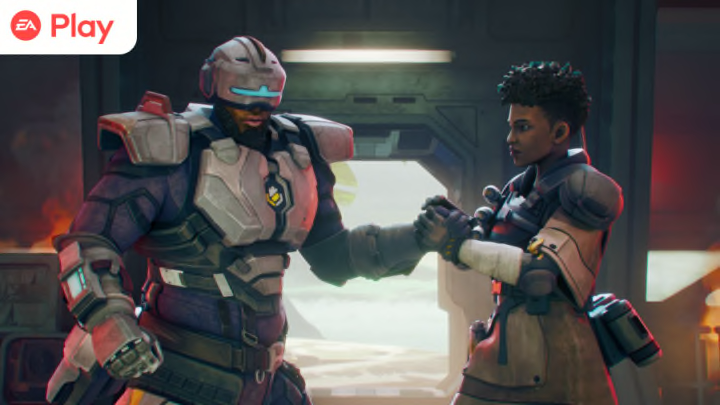 "Get pumped to join the fray – and win together with your allies – with this custom loading screen." / Image courtesy of EA Play, Respawn Entertainment
The Apex Legends "Win Together" Loading Screen was revealed as the new EA Play reward for the month of June, giving its members a new in-game item to claim exclusively for free.
Starting June 14, EA Play members can get the free, special custom loading screen for use in Apex Legends. Here's a breakdown of how to claim it.
How to Get the EA Play Win Together Loading Screen
Just like with the "The Shield" Loading Screen that was released in May and remains available until June 13, Apex Legends players on all platforms are eligible for this promotion — as long as they are EA Play members, of course.
EA Play and Respawn Entertainment are teaming up once again to offer players a new free reward during the month of June.
To claim the bonus, EA Play members can simply log in to Apex Legends to automatically claim the Win Together Loading Screen between June 14 and July 11.
The Win Together loading screen is a transition screen that displays while loading into matches. Its artwork depicts a scene from the Saviors launch trailer in which siblings Newcastle and Bangalore are reunited.
Throughout the next couple of weeks, EA Play subscribers who play Battlefield 2042, GRID Legends, FIFA 22, and NHL 22 will also gain access to some new freebies. All of the current and upcoming in-game rewards can be found on EA's official site.
For more on Apex Legends, feel free to check out our coverage of NICKMERCS showing off the "strongest" weapon in Saviors, as well as the rumored new Legend coming in Season 14.