Apex Legends YouTuber Finds Another Consistent Gold-Filled Loot Bin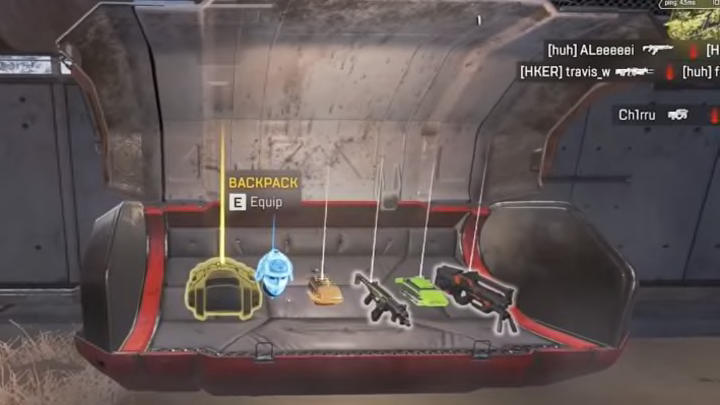 Photo courtesy of The Gaming Merchant
Apex Legends YouTuber The Gaming Merchant discovered another location and shared it with the Apex community, showing another gold-filled bin. After showing off a similar spot on Olympus, The Gaming Merchant found one on King's Landing, the original map of Apex Legends.
Since Season 12 revamped Olympus, World's Edge has been placed on the side for the remainder of the season. That means King's Landing is back! If you're like the rest of the community, you're probably trying to find the best places to loot, and that's why this bin is important. It's not far from some important landing spots, giving you a clear spot for golden loot.
Unlike the spot on Olympus which was just one loot bin. This is a collection of bins. Directly south of the Pit is a small outpost with a few bins outside the main building. In one of these bins, a gold piece of loot will spawn. It seems to rotate between these few bins, but it's not a 100% drop rate. You may get unlucky and find nothing. But based on personal experience and others in the comments, this spot has an extremely high spawn rate.
Seeing that the Pit can struggle to provide for a full team of three, if you see no enemies landing, have one player land here while the other two head to the Pit. Everybody wins then.