Arcana Hecarim Skin Splash Art, Price, Release Date, How to Get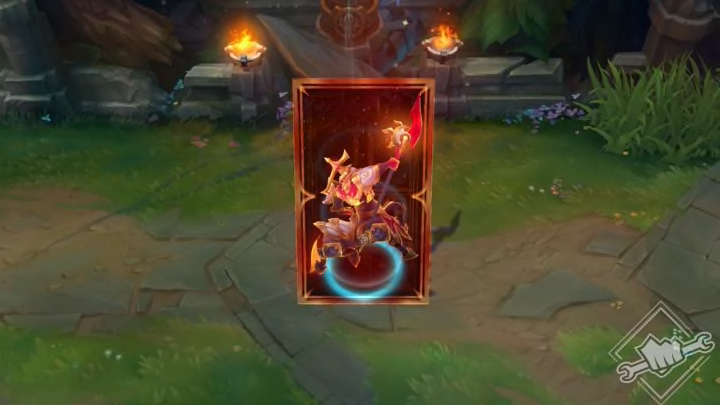 League of Legends / Photo Courtesy of Riot Games
Arcana Hecarim has been revealed as one of the newest skins coming to League of Legends.
There have been five skins announced in the Arcana collection, including:
• Arcana Ahri
• Arcana Xayah
• Arcana Rakan
• Arcana Ryze
• Arcana Hecarim
In a video released by the League of Legends Twitter account, we were able to see some information on the PBE Previews. Here's what we know about the Arcana Hecarim skin.
Arcana Hecarim Skin Splash Art
There has not been a splash art release yet for the Arcana Hecarim skin. Even though this is the case, we expect this skin to be released soon, as the splash art for the Arcana Ahri skin was released earlier Tuesday.
Arcana Hecarim Skin Price
The skin price for Arcana Hecarim hasn't been confirmed yet, but we are predicting that it will be 1,350 RP along with the other skins in the Arcana drop.
Arcana Hecarim Skin Release Date
While the Arcana Hecarim skin has not been given an official release date, we expect it to follow past skin releases and arrive next month with the League of Legends patch 12.7. The exact date for this patch is April 13, 2022.
How to Get Arcana Hecarim Skin
When the Arcana Hecarim Skin appears on live servers, it will be available for purchase in the item shop within the game.
As listed in the Patch 12.6 notes, Hecarim has been nerfed with a decrease in Q and E damage rates. This has been announced today, March 29, ahead of the Arcana Hecarim skin release.