Are Madden 24 Servers Down? How to Check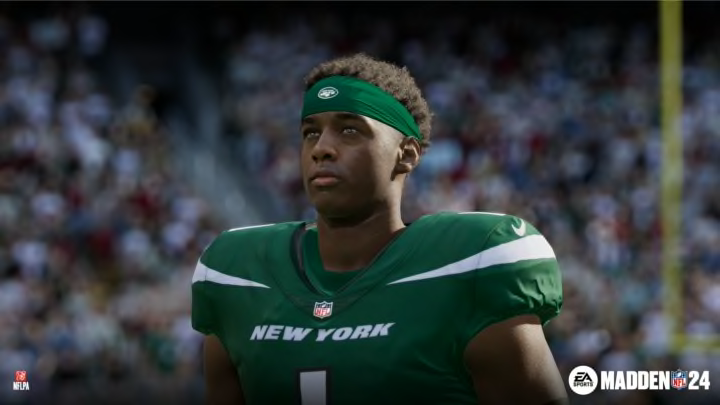 Here's how to check if the Madden servers are down. / EA Sports
Madden 24 Early Access is now live, but after a shaky start, fans want to know how to check if the Madden Serves are down or live.
All players who pre-ordered the Deluxe Edition of Madden 24 or subscribed to EA Play gained access to EA Sports' latest title on Aug. 14. The lucky fans get to explore all the game has to offer three days ahead of its global release date on Aug. 18. Thanks to the newest iteration of FieldSENSE technology, the game seems to be a lot smoother and realistic compared to Madden 23.
Unfortunately, the game's launch was not as smooth as its graphics. Many players could not even get on the game for the first hour due to the Madden servers being down. It is important to know how to check the servers to make sure the issue is game-wide and not something wrong with your connection.
Here's a breakdown of how to check the Madden servers.
Are Madden 24 Servers Down? How to Check
Currently, the Madden servers are up and running. Unlike at launch, players should now have no issues getting on the game. There could still be problems as the days before release unfold, so keep an eye on the official Madden Twitter account along with MaddenNFLDirect for any breaking issues.
EAHelp is another Twitter account to check if you suspect there might be server complications. The account will either Retweet news from the two other sources or announce server statuses on their own. Plus, you can always head to the EAHelp website to check if the servers are down for Nintendo, Xbox Live, PlayStation Network, and PC.
To see the number of other gamers having a similar problem with the Madden serves, check out DownDetector. The website provides a graph that details how many Madden outages were reported in the past 24 hours, and at what time. If the graph shows little activity, than the servers are most definitely live.
The traffic on Madden 24 will only increase come Aug. 18, so be prepared to experience some more server issues as the game adjusts to the influx of new players.