Top Games
Are There Any Tribes of Midgard SHiFT Codes in 2022?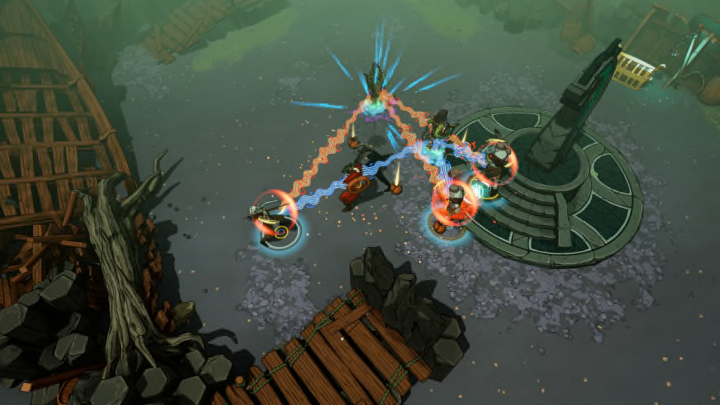 Courtesy of Gearbox
One of the more unique aspects of Gearbox games is their usage of a reward system known as SHiFT codes. These are small cheat codes that are built into Gearbox games that give you special, unique items like new skins, or custom weapons. Appearing in almost every game Gearbox has put out, including the recently released Tiny Tina's Wonderland.
All you need to grab the loot is the code itself, and a SHiFT account on Gearboxes website. While most of Gearbox's IPs have had them throughout the years, some fans have been wondering about whether one of the newer, games in Gearbox's lineup, Tribes of Midgard, has them.
Are There Any Tribes of Midgard SHiFT Codes in 2022?
Tribes of Midgard is a viking themed survival game set in the Viking afterlife Midgard. It was released to general audiences way back in July of 2021, to decent review. With the ShiFT codes being highly sought after, many have been searching for any sort of Tribes of Midgard codes.
However, to the disappointment of many, Tribes of Midgard only had a single SHiFT code, back in December of 2021. The code gave access to various types of Christmas-themed items, but it expired on Jan. 3, 2022, so the rewards are lost forever unless you already bought it. Currently, there are no active codes in the game, and Gearbox has not announced any plans to continue adding them to the game.