Are There Valorant CS:GO Skins?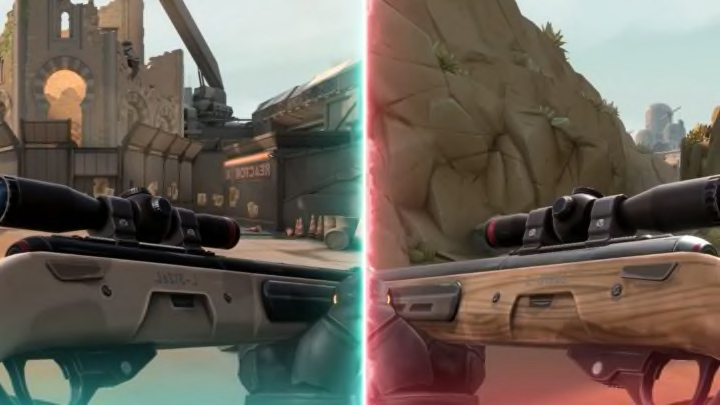 Riot Games
Valorant was released in 2020, and there have been numerous skin lines released for weapons over the past few years. Specifically, there are 626 weapon skins within the game, including the most recent Altitude bundle that featured an aviation theme.
Riot will continue to release more skins frequently throughout the year and that total number will be in the thousands in a year or two. The most recent skin announcement was the Black Market skin set, which will change its appearance depending on whether a player is on attack or defense in the game. While this is a new skin feature to the Valorant scene, there have been numerous players comparing the Black Market skins to CS:GO skins.
Are There Valorant CS:GO Skins?
Although there has not been a collaboration between Valorant and CS:GO, the most recent skin line has a myriad of people comparing them to CS:GO weapons. This is due to the nearly identical look between CS:GO guns and the Valorant Black Market skins. It was so similar that multiple people joked that the Black Market bundle was Riot's response to the release of Counter-Strike 2.
Players can purchase the Black Market bundle today, as it was scheduled to release on Apr. 12.