Armor Satchel Warzone: New Item Added in Modern Warfare Patch 1.20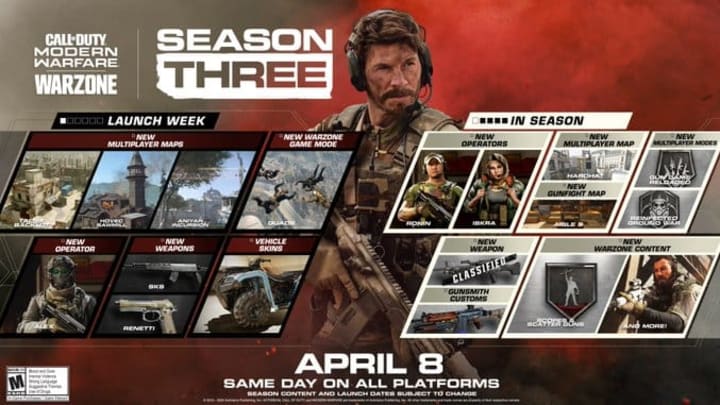 Armor Satchels were added to Warzone letting players carry more Armor Plates. / Photo by Activision/Infinity Ward
Armor Satchel Warzone is a new item added to the popular Call of Duty battle royale in Modern Warfare Patch 1.20.
Call of Duty: Modern Warfare Patch 1.20 went live Wednesday including multiple changes to Warzone. The game mode uses a unique armor system based on plates. Players can equip a maximum of three plates at a time for the highest health total possible. Additionally, they can carry five more plates in reserve.
Infinity Ward is upping the ante with the Armor Satchel. Here's everything you need to know.
Armor Satchel Warzone: New Item Added in Modern Warfare Patch 1.20
Infinity Ward added the Armor Satchel letting players increase the Armor Plates they can carry at a time.
"Finding one of these allows you to carry up to eight armor plates instead of five. These drop on death and can be looted by other players.  These do not contain any armor plates by default, only increase the player carry amount," Infinity Ward said in the patch notes.
Additionally, Armor Satchels replace Gas Masks as the guaranteed drop from Scavenger contracts. Scavenger tasks players with opening three special crates for a cash prize and special loot at the end. Gas Masks now are rare loot drops and purchasable at Buy Stations.
The meta might shift toward players prioritizing Scavenger contracts for how vital Armor Plates are later into the game.
Modern Warfare Patch 1.20 is now live on all platforms.