Apex Legends
Ash Exploit Allows for Instant Full EVO Shield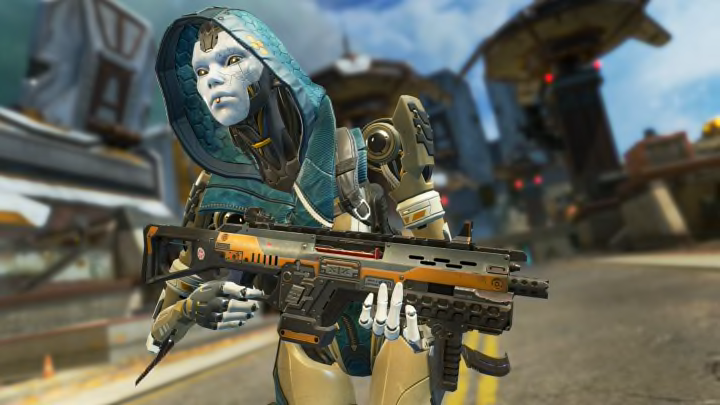 Ash is capable of fully charging three EVO shields in a matter of seconds thanks to this exploit. / Credit to EA/Respawn
A recently discovered Apex Legends exploit allows the game's newest Legend, Ash, to stack unlimited EVO shield damage.
Ash and Apex Legends' fourth map, Storm Point, arrived in the game's Season 11 update. Storm Point is full of monsters players can hunt down for benefits, one of which is a bonus to the stacking effect of EVO armor.
This feature is at the core of this Ash exploit, but it also requires the cooperation of a friendly Rampart player. To perform the exploit, players throw Ash's Arc Snare through a set of Amped Covers placed by Rampart to snag a Flyer. The Amped Cover shortens the cooldown on Ash's Arc Snare, so by using three Amped Covers Ash can completely eliminate the cooldown on Arc Snare.
With no cooldown, Ash can lock the Flyer in place for as long as she likes. The longer she keeps the Flyer snared, the more EVO shields Ash can accumulate, reaching full red armor in a matter of seconds. The Ash can then swap out her armor for her teammates', allowing her to fully charge EVO armor for the whole team.
Respawn Entertainment has yet to comment on the bug, but its severity suggests a fix likely won't be far off.