Ash Hat Pikachu Pokemon GO: How to Catch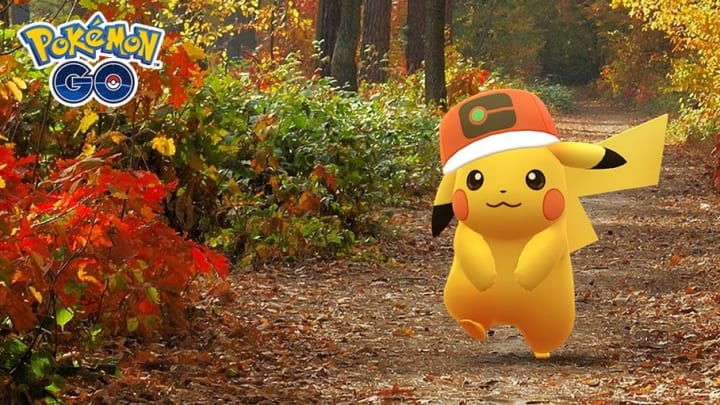 Ash Hat Pikachu Pokemon GO: Everything you need to know about this recent feature / Niantic Labs
Ash Hat Pikachu in Pokemon GO recently made a reappearance for Spotlight Hour this past Tuesday, Oct. 13, 2020.
Niantic Labs' Spotlight Hour mechanic has been full of fan-favorite choices since its implementation last February. Since then, trainers have been able to catch the unsuspecting Magikarp, region starters like Charmander, and now "classic" or Ash Hat Pikachu.
Ash Hat Pikachu Pokemon GO: How to Catch
There are a few unique qualities to this variant, namely its shiny palette and its ability to evolve into an Ash Hat Raichu. Additionally, it goes without saying that the hat it wears is the very fist hat Ash dons in the anime. Older fans will recognize its red and white coloring with the signature green check-like logo on the front.
Obviously, Niantic only brings out this variant for special occasions. Trainers likely won't see Ash Hat Pikachu waltzing down their block on any given day.
Pikachu has had several outfits as the official mascot of the franchise. Each new variant is usually released around the time of a major implementation—either of new Pokemon or new mechanics. There are 22 hats in total that trainers can find Pikachu wearing. Of these outfits, Ash Hat Pikachu is among the first.
Ash Hat Pikachu was most recently featured in Spotlight Hour this month on Tuesday, Oct. 13, 2020.