Apex Legends
Ash, Revenant Combo Proves Powerful in Apex Legends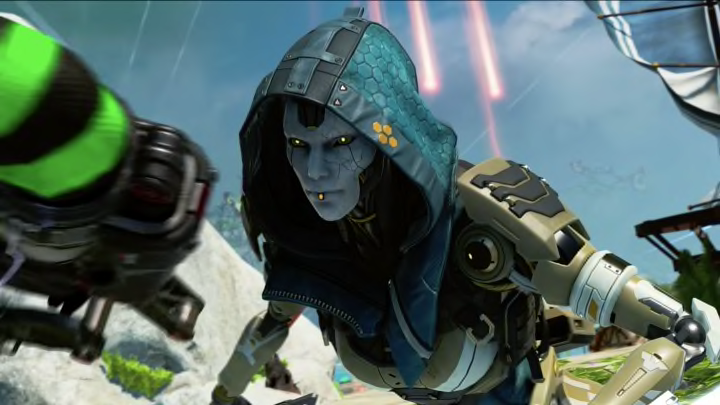 Ash's Phase Breach has lots of potential for aggressive pushes. / Photo courtesy of Respawn Entertainment/EA
Apex Legends' newest playable character, the simulacrum Ash, is still finding her place in the game's meta, but this combo with Revenant, the game's other playable simulacrum, makes her an immediate and serious threat.
Apex Legends subreddit user u/Joe_Tree demonstrates the combo in a clip they posted Tuesday.
The combo is built around the ultimate abilities of the two simulacra. It starts with the Revenant putting down their Death Totem. With the insurance of the Death Totem, the Ash then uses their Phase Breach to charge down an enemy team. They attack as aggressively as possible, dealing as much damage as they can before getting knocked.
It's crucial that they go down quickly so that they can respawn at the Totem and go through their Phase Breach portal a second time before it closes. Assuming their teammates are able to follow suit, they can force an enemy team to effectively kill six ultra-aggressive combatants in rapid succession — an all but unstoppable assault.