Ashen Knight Pyke Skin Splash Art, Price, Release Date, How to Get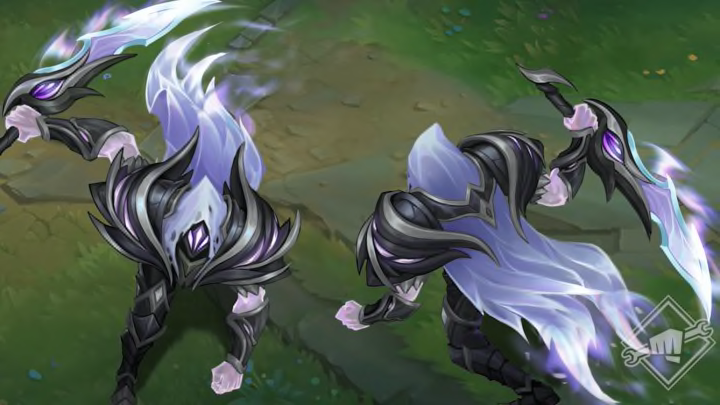 Photo courtesy of Riot Games
Ashen Knight Pyke was revealed as one of the new skins coming soon to League of Legends. It's the only champion revealed in the specific skin line as of now. And at the moment, there is no splash art, though players can get their first glimpse on the PBE.
There are supposed to be four skins coming and this is only the first.
Ashen Knight Pyke Skin Splash Art
There is no splash art currently. The Ashen Knight skins are meant to replace the old Hextech skins. Ashen Knight will be part of the first Seasonal Mythic (each year, there will be new Seasonal Mythics). Ashen Knight's theme is described as "where ancient warriors once fought to rid the world of magic but instead witnessed their kingdom fall to ash, darkness, and ruin."
Ashen Knight Pyke Skin Price
Ashen Knight Pyke's price hasn't been confirmed yet, and won't be until it hits live servers. However, the usual cost is 1,350 RP. It may be more pricey based on it being the first of the skin line.
Ashen Knight Pyke Skin Release Date
Ashen Knight Pyke's release date isn't confirmed, but it is expected to arrive later this month alongside League of Legends Patch 12.6, which is scheduled for March 30, 2022. Usually, patches are set for every two weeks, but March will have a bit of a delay.
How to Get Ashen Knight Pyke Skin
You will be able to purchase the skin in the in-game store.