League of Legends
Ashen Slayer Sylas Skin Splash Art, Price, Release Date, How to Get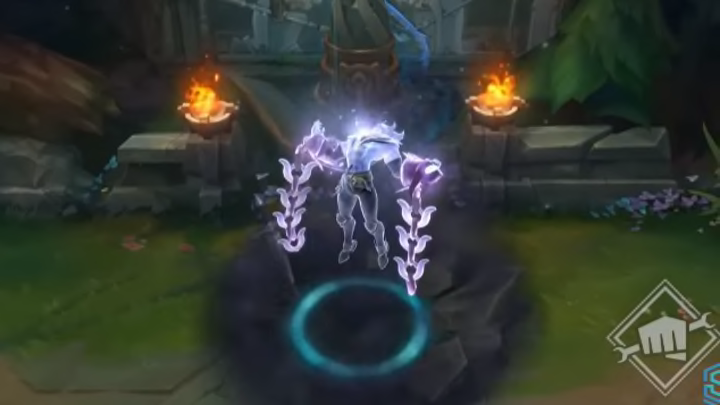 Photo courtesy of Riot Games
Ashen Slayer Sylas is a new skin coming to League of Legends.
New skins are the only way to customize champions' in-game appearance in League of Legends. Skins and Chromas allow players to get a glimpse into the League of Legends lore, or alternate versions of it, and change up the looks of their favorite characters.
The Ashen skin line is a controversial one, as many complain the skin line has only gotten worse as they release new skins.
Ashen Slayer Sylas Splash Art
Photo courtesy of Riot Games
Everyone compares these skins to Pyke. Sylas is pretty close and has some cool features, but Pyke was the best of the best.
Ashen Slayer Sylas Skin Price
The Ashen Slayer Sylas is expected to be available for Mythic Essence. The skin is expected to cost 100 ME.
Ashen Slayer Sylas Release Date
Ashen Slayer Sylas has hit the PTR and is expected to release when the Mythic Shop refreshes next.
How to Get Ashen Slayer Sylas
Ashen Slayer Sylas will be able to be purchased through the League of Legends Shop in the League of Legends Client upon release. Players will also be able to get the skin through Skin Shards, through the same luck system used to obtain any other skin in League of Legends.