Top Games
Assassin's Creed Going Live-Service in Assassin's Creed Infinity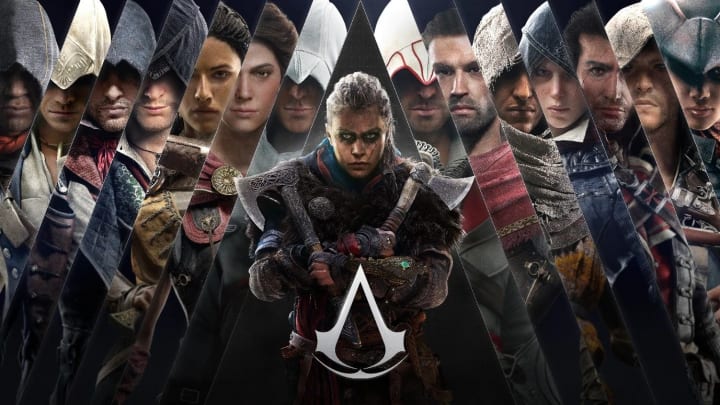 Ubisoft's next Assassin's Creed release will integrate several AC games into a single live service platform. / Photo courtesy of Ubisoft
The next Assassin's Creed game, codenamed Assassin's Creed Infinity, will take the series into the brave new world of live-service gaming, Ubisoft confirmed Wednesday via blog post.
Where past Assassin's Creed games have each focused on a single historical setting, Infinity will be home to several settings, and Ubisoft will add more to the game after its release, per a Bloomberg report published ahead of Ubisoft's blog post. Ubisoft reportedly plans to support the game for years, potentially adding new Assassin's Creed games over time, each potentially with their own look and feel.
In another first for the series, Infinity will be simultaneously developed by Ubisoft Montreal and Quebec, the two studios that have traditionally alternated development on the mainline Assassin's Creed games.
"The pandemic and working from home have fundamentally changed the way we produce games, giving us a moment to reflect on our organization," Ubisoft wrote in its blog post.
"Rather than continuing to pass the baton from game to game, we profoundly believe this is an opportunity for one of Ubisoft's most beloved franchises to evolve in a more integrated and collaborative manner that's less centered on studios and more focused on talent and leadership, no matter where they are within Ubisoft."
The cross-studio collaboration will be led by Marc-Alexis Côté, a founding member of Ubisoft Quebec who most recently served as senior producer on Assassin's Creed Odyssey and will become the franchise's executive producer. Ubisoft Montreal's Étienne Allonier, Assassin's Creed brand director for the last 10 years, will join Côté in leading the collaboration.
Julien Laferrière of Ubisoft Montreal will lead joint production efforts as senior producer, overseeing production at the two studios. Laferrière has worked on Assassin's Creed since 2007 and becoming a producer on Valhalla. Jonathan Dumont and Clint Hocking will serve as creative directors, Dumont at Quebec and Hocking at Montreal. Dumont was most recently creative director on Assassin's Creed Odyssey; Hocking has served as creative director on Splinter Cell: Chaos Theory, Far Cry 2 and Watch Dogs: Legion.
Ubisoft Montreal and Quebec have long viewed each other as rivals, Bloomberg reports, leading to some discomfort among employees. The reorganization also preserved some managers accused of abusive behavior during Ubisoft's MeToo reckoning despite continuing employee complaints about how the company has handled their cases.
"Any employee that had allegations and remain at Ubisoft has had their case rigorously reviewed by a third party and were either exonerated or underwent appropriate disciplinary actions," a Ubisoft spokesperson told Bloomberg. "Employees who have been under investigation would not remain at Ubisoft if results of investigations warranted termination."
Bloomberg reports the game is still years from release. Ubisoft did not confirm any details of the report beyond the project's existence.