Assassin's Creed Valhalla: Druidic Settlement Bundle Explained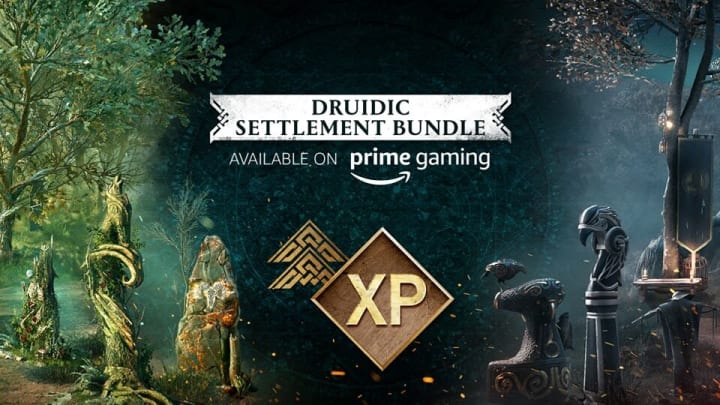 Ubisoft has released a new settlement cosmetics pack to celebrate the release of the Assassin's Creed: Valhalla, Wrath of the Druids expansion. / Ubisoft
Ubisoft has released a new free settlement cosmetics pack to celebrate the release of the Assassin's Creed: Valhalla, Wrath of the Druids expansion.
This bundle contains two already available packs as well as a set of experience boosters so players can get the most out of their time exploring ancient Ireland. For better or worse, Ubisoft has only made this bundle available to Twitch Prime members. Those who are already a part of Twitch Prime through their own volition or as Amazon Prime subscribers simply need to link their Twitch accounts with their Ubisoft account to claim the pack.
This promotion is only running from May 14 through to Aug. 16, so we encourage players to take advantage this season while they can.
Assassin's Creed Valhalla: Druidic Settlement Bundle
As stated above, the Druidic Settlement Bundle is only available through Twitch Prime and contains two separate settlement cosmetic packs: The Black Raven Settlement Pack and the Mystical Settlement Pack.
Black Raven Settlement Pack
Black Raven Scarecrow
Black Raven Statue
Black Raven Monument
Black Raven Banner
Golden Tree
Mystical Settlement Pack
Nature's Altar
Amber Runestone
Friend of the Forest
Wooden Tomb
Tree of Life
Additionally, those who pick up the bundle will get a set of five One-Hour XP Boosters to use whenever they wish. Activating a booster grants the player extra earned XP for an hour in-game.
Those who claim the bundle may have to wait a day or so for the items to be credited to their account.