Astral Chain Japanese Audio: How to Enablew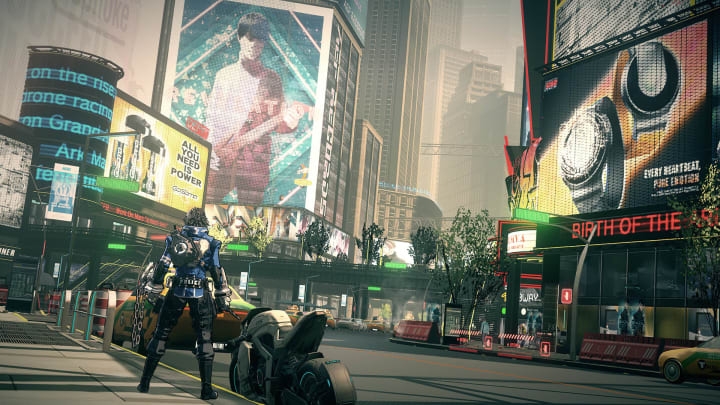 Astral Chain Japanese audio can be turned on from the main menu /
Astral Chain Japanese audio is available in the game, which may appeal to players treating the game as they would an anime. Here's how to change the voice and display language in Astral Chain.
Astral Chain Japanese Audio: How to Enable
For many anime purists, the only way to watch is with Japanese voice work and English subtitles. To them, this is a more authentic experience of the story. If you share that preference, Astral Chain developer PlatinumGames has included a way to accommodate you.
Before changing your language settings, you'll have to complete the tutorial level titled File 1. Once you're back in the police station, save your game and hit "Return to Title" in the pause menu.
From the main menu, click "Options," then scroll down to "Language." There you'll be able to choose your voice language — affecting dialogue — and display languages — determining subtitles.

Photo courtesy of PlatinumGames/Nintendo